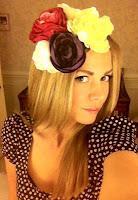 I've said it before and I'll say it again: Anyone who can rock a floral headpiece is aces in my book. If you are wondering why anyone would use that phrase once let alone on the reg. you clearly just haven't met me yet. But that is another story for another day... Last week I had the privilege of interviewing Bethany Diffey of B Soup. When I first started reading her blog all I could think was "Holy goodness is that girl gorgeous, and man can she put an outfit together". I had a major blog crush on this fashionista and DIY queen, and needed to know more! After exchanging a few emails I quickly realized: This is no ordinary blogger. Not convinced? How many mothers of two do you know that could rock this outfit?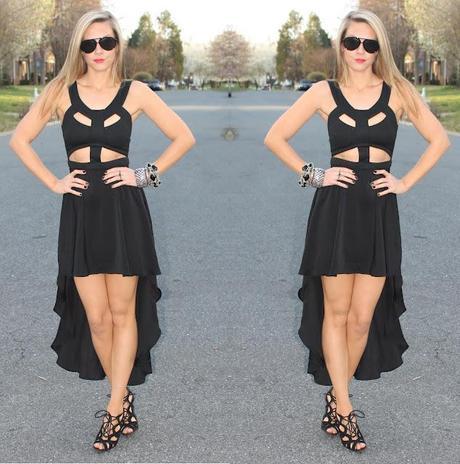 Yup. That's what I thought. What's best of all is that this gal is also gorgeous on the inside: kind, witty, and incredible gracious. With out further delay here is Bethany's interview, I know you're going to love her as much as I do.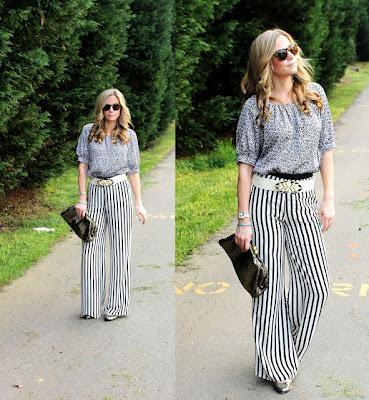 Age:
26
Hometown: Upper Montclair, NJ
Date Started Blogging: Technically
, I wrote my very first post in August of 2010, and then I sort of forgot about it. I Got back to it in March of 2011 but didn't tell anyone about it until a month later! I had no idea about the fashion blogs until I started one of my own. I was definitely out of the loop!
Why did you initially decide to start a blog?
My computer and hard drive was overflowing with pictures of clothes, outfit collages, shopping lists, etc. I needed an outlet! I would send my best friend emails every week with lists of hyperlinks to clothes saying ,"how cute would this be with this and this..." I'm sure after a while she was like, "shut uppp!" I felt like getting my ideas out into cyberspace would be a good way for me to express myself.  Also, it's a fun way to chronicle what I wear so that I'll have somewhat of a fashion yearbook to look back on throughout my life. I felt like it would be a good depiction of changing trends and how my style evolves.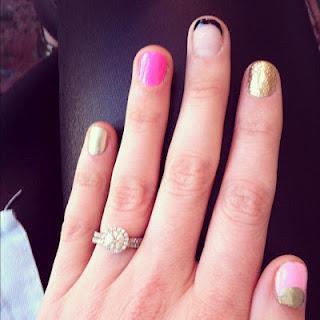 Mission Statement: 
Proving one outfit at a time that pretty doesn't have to be pretentious!
What is the story behind your blog's title?
Because my blog is a compilation of different things- trend spotting, shopping on a budget, and pictures of my outfits, etc. I felt like it was a bowl of fashion "soup." I also wanted to keep the title light hearted and not too serious or assuming so I thought of Pea Soup, and since P & B rhyme, B Soup it was.
How would you describe your style?
Moody?? I really have an appreciation for all aesthetics- preppy, trendy, classic, and laid back; so it depends on the day. Overall though I'd say I like to be a little risky and always colorful.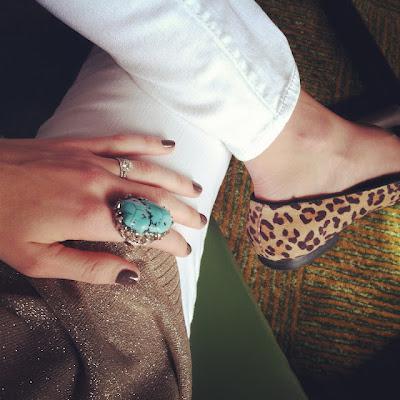 Who are your favorite designers?
I love Stacy Bendet of Alice & Olivia, Milly, Tibi, & Rachel Comey, Nanette Lepore, Gryphon, Vince, Ali Ro, Phillip Lim, & Shoshanna. My fantasy designers are Christian Siriano, Preen, Jenny Packham, Jason Wu, Lela Rose & Prabal Gurung.
Who inspires your wardrobe and why? 
I don't think there is a particular person. There are many women that are beauiful and impeccably dressed ,whom I admire for their style and influence (i.e. Meredith Melling Burke) but my wardrobe is composed of individual articles of clothing that I fell in love with at the time.  I start with one piece and build an outfit around it.
What type of camera do you use?
Usually my trusty iPhone! But I have a Canon Rebel T3 for outfit posts.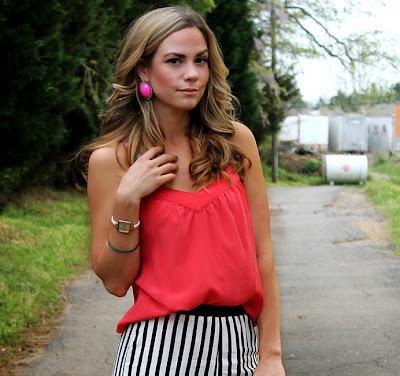 How do you capture your outfits each day? 
I make my sweet but reluctant husband take pictures of me. He has a love hate relationship with being my built in photographer. I worked with a professional- Jim Trice for a post and it turned out amazing, so we will be doing more collaborating in the future. 
What do you do when you're not blogging? 
Lay on my yacht and sip champagne of course! One day, one day. I'm the proudest mama ever of two little girls (2&3) who I spend a majority of my time with, and I am studying Psychology & Sociology at the University of North Carolina at Charlotte. I also love to cook, so I make my own little 3 course gourmet meals for my husband 3 or 4 nights a week.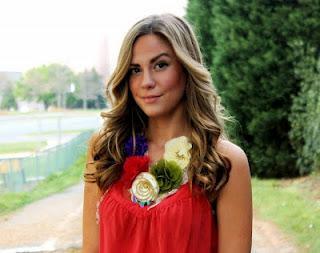 What are your personal favorite blogs? Why?
I love Khatu of I Am Khatu, she is the epitome of polished prep, somehow a mix of Carrie Bradshaw and a J.Crew catalog. Sara of Harper & Harley, she is just gorgeous and has that whole understated elegance thing going on. Of course Blair fromAtlantic- Pacific, I think she'll go down in history, she just gets it. I also like Mariannan, she's  one of those young, chic, European girls who doesn't try to hard with seemingly unkempt hair who makes cool look easy.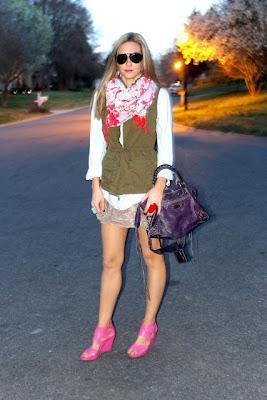 Where are your favorite places to shop? 
Nowadays I do alot of my shopping online- 

Asos.com

 issort of my one stop shop for everything. I'm a loyal customer of 

Rent theRunway

, which has to be one of the most ingenious ideas in fashion.I rarely wear anything twice to begin with- so for me it makes the mostsense. I always bargain shop at Forever 21, H&M, and Target, but sincehigh school I've loved ShopBop and this cute boutique by my parents housecalled T

hePorcupine.
Are there any trends you are particularly inspired by this season? 
I'm loving all things watercolor and painted for prints, and I'm glad crop tops are still having a moment. I bought a bunch the last couple of summers and I've already thought of a million new ways to wear them. 

What trend from the past would you like to make a comeback? 
That's tough because I feel like every decade has had a resurgence! I guess all that's left is for us to wear corsets and petticoats unders sweeping full skirts Scarlet O'Hara style!

What beauty product can you not live without? 
Bronzer, I wear it year round. Bobbi Brown's shimmer brick in particular.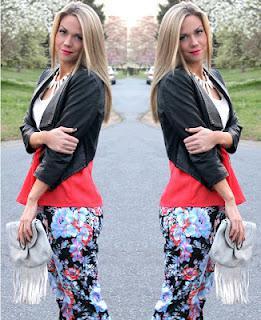 Today is your last day on earth. What are you wearing? 
A rotation of every piece in Christian Siriano's Spring 2012 Collection. I think I teared up when I saw it online during NYFW in the fall.

Are you hooked? I knew you would be! You can get even more B Soup right here: Pinterest, Twitter, Facebook, and the B Soup Blogspot.xo SideSmile,Ashley