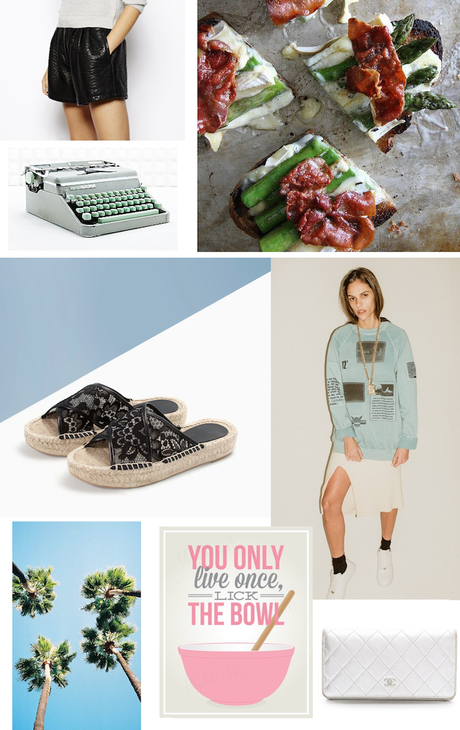 Here's what's on my mind tonight:
(from left to right)
Textured faux leather shorts. I hear the sun is coming and so is summer, so I'd better get ready! Get them here.
Mint-colored vintage typewriter. So cute. I probably wouldn't use it but it would be a great accessory in my house. I found it here at Urban Outfitters, they have great furniture!
Grilled brie, asparagus and prosciutto – instant hunger.
If an espadrille and a slide would have a lace baby, this is what it looks like. I love it. From Zara.
Everything about this picture I found on Tumblr.
Palm trees, which equal vacation for me, which I really need.
#guilty
Vintage Chanel wallet in metallic. Find this and other great vintage Chanel stuff here.