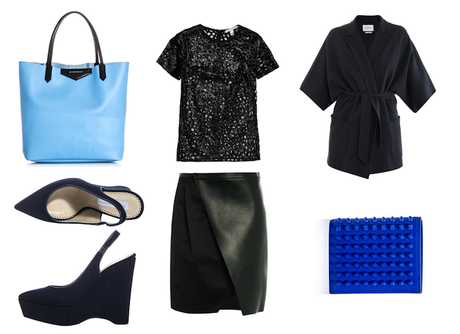 On my mind right now:
Black leather, upgraded, like in this laser cut Diane von Furstenberg top
Givenchy bags. They've been in my mind for a while now, and somehow I can't seem to let them go. My next bag will definitely by a Givenchy.
Stella McCartney slingbacks. Such a cool summer shoe.
Wrap skirts. Loving this leather one from Sportmax.
Cape-ish coats, the perfect transitional coat from winter to spring. This one is from Maxmara.
Still electric blue! Spiked wallet from Christian Louboutin.
You can get all at these at Matches Fashion