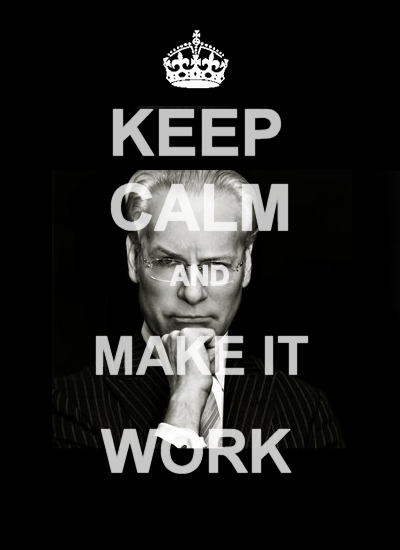 I said it before
, but it bears repeating…
It's not worth it to "make it work."
The other day
I wore this skirt
. While it looked cute in the photos, and even in my full-length mirror, it wasn't a good choice for me. A tad shorter than I feel comfortable wearing, and a very lightweight fabric meant I spent the entire day with my arms pressed against my thighs trying to prevent a Marilyn moment. It was so bad, that I hobbled from my office to Ann Taylor a block away so I could sneak into their fitting room and
change into a dress
that had arrived in the mail earlier in the day. The dress I changed into was a maxi and too long, but I felt better carrying my skirt like a wedding dress train as I hopped Metro trains, than chancing a show of my skivvies during a breezy rush hour.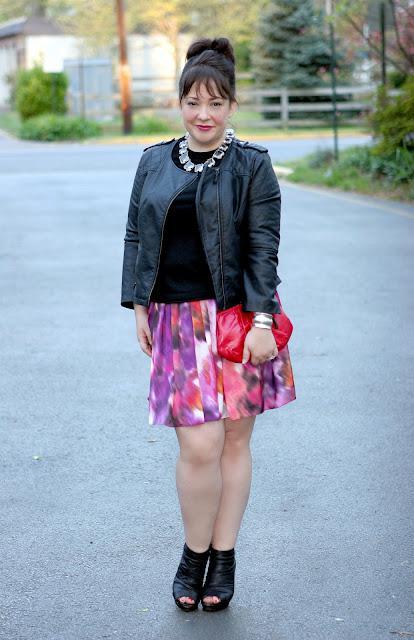 Most of my comments from
that post
are lost in cyberspace due to a bug with my commenting system, but I had a good dozen comments, and even a few tweets, Facebook comments and emails offering suggestions on how to make the skirt work for me. Wear it with tights. Add a band of fabric to the hem to make it longer and weigh it down. Save it for when I have lost 10 pounds for that will make it longer on my body.
The thing is… I don't want to
make it work
. Making it work makes sense when you're in the 11th hour of a Project Runway challenge. It makes sense if the only skirt in my closet is this one and I have an event to go to in an hour where the dress code is Skirts Only. It makes sense if it was a gift from my husband's grandmother and she asked to see me in it for her 90th birthday party. There's no other reason why I should try to make a garment work.
If a garment doesn't work, it doesn't deserve real estate in your closet. 
Stop trying to make it work with belts and tights and control garments and half-baked DIY projects. All that effort does is make the same not-quite-right garment not-quite-right, but now decked out with opaque tights, a skinny belt, and a weird band of fabric that sort of ruins the flow of the piece. This isn't to say that with a bit of sewing skill one could turn trash into treasure. What I'm saying is if a piece isn't right and you don't have the creativity, skill, and desire to make it right…
get rid of it.
It's better to have fewer pieces in your closet than a wardrobe of things that require effort to make them passable. This isn't just that skirt that is a hair too short, it's also the top that pulls at your shoulders, the dress that can only work with a strapless backless bra
(and you don't own a strapless backless bra)
, the dress that looked smashing 10 pounds ago but now looks like a potato sack, that other dress that looked great 10 pounds and 10 years ago but now looks like Saran Wrap, the blouse that is a bit too sheer but looks frumpy with a camisole, the pants that are cute except for wrinkling in the first minute of wearing and the fact that they give you camel toe.
Donate them. Sell them. Swap them. I don't care what you do with them, but I beg of you, get rid of them and stop trying to make them work.
I thank you all for your amazing, caring, and creative suggestions. You women amaze me on a daily basis with your resourcefulness, knowledge, and heart. However, you will not see me in that skirt again. I really could make it work, and for a moment I considered keeping it and wearing it come fall with super opaque tights and a fitted turtleneck. And then I realized that it meant this skirt could ONLY be worn with super opaque tights, and it still would be short enough to cause a Marilyn moment on a breezy day. Enough to make the item too difficult to deserve to be in my closet. I'm not going to make it work, and because I care about you and your personal style, I hope you won't either.
Follow Me | Twitter | Facebook