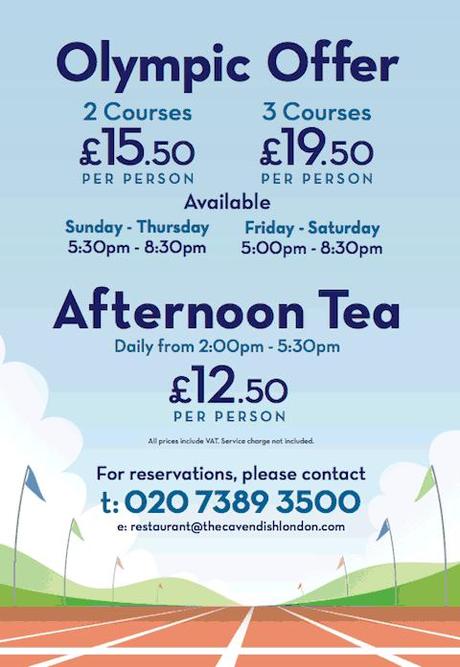 Well done Team GB! We have climbed into third in the Olympic medals table with an array of medals.
'Super Saturday' gave the entire country a reason to celebrate with Jessica Ennis finishing more than 300 points ahead of the pack, Greg Rutherford as the first GB athlete to win the long jump since 1964 and Mo Farah closing the evening with a nail-biting victory in the 10,000 metres. We continued our success in the Velodrome winning gold and setting world records. Ben Ainslie became the world's most successful sailor by fighting his way to a gold medal in a hard-fought competition at Weymouth and of course Andy Murray who put in one of his greatest performances as he swept Roger Federer aside in three straight sets, clinching the gold medal. Katherine Copeland and Sophie Hosking then won gold in the lightweight double scull and the men's four snatched gold in their event. Phew! What a weekend!
The Cavendish London are celebrating The Games with an Olympic offer that runs the entire month of August.
Their AA Rosettte restaurant, Petrichor, champions British sustainable food and sources their ingredients from as close to the Jermyn Street hotel as possible. The menu includes Braised Aylesbury Duck Leg, Honey Glazed South Coast Mackerel, Sussex based Golden Cross Goat's Cheese and Chapel Down Sparkling Wine Sorbet.
Go Team GB… and watch out USA, we are snapping at your heels!