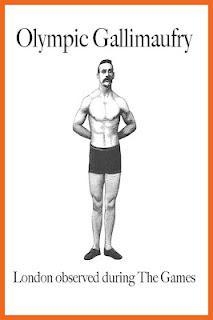 Seen and heard in London – and on screen – as the 2012 London Olympics go from strength-to-strength.
This Is The BBC
The coverage on the BBC of the London Olympics has been exemplary. It's a real return to form after the low point of the Diamond Jubilee pageant.
London has looked nothing less than majestic on our screens. During the women's marathon – through rain, through sun, through thunder and lightning and sun again – the backdrop changed in tone and texture so often that it was like an architectural fireworks display.
It was also a great reminder of the wise old London sooth:
If you don't like the London weather… just wait 10 minutes.
Gold: She's The One For Us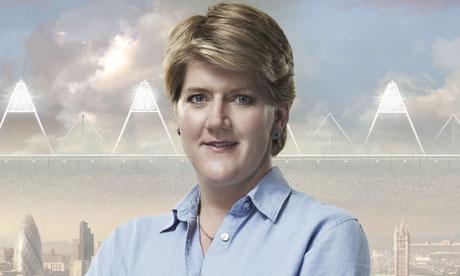 The BBC's Clare Balding
BBC Presenter Note #1. Clare Balding: WE LOVE YOU.
Can we have you as our Prime Minister, please?
Silver: If You Knew Suzy…
BBC Presenter Note #2: On the opening night the wonderful Sue Barker used the word "vibe" – the effect was like the Dowager Countess in Downton Abbey breaking wind. 
Did Not Qualify: A Tie Would Be The Best Result…
BBC Presenter Note #3: Can't the TV license fee stretch to a tie for Gary Lineker?
***
Remember…
Our Olympic Walks resume again next Monday 13th August from West Ham station.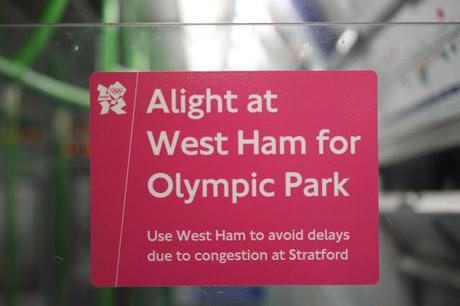 Click here for full details. 
***
The Blub-Lympics 2012
It's become like a Pavlovian response here at The Daily Constitutional. It started when Lizzie Armistead won silver in the cycling. It worsened when Rebecca Addlington won bronze in the 400m Freestyle in the pool.
It became a deluge when the Team GB golds started coming in.
And from then on it just takes the merest glimpse of a podium, the slightest snippet of a national anthem (doesn't matter which country) and just a glint of a medal (metal immaterial)… to make us burst into tears.
***
Soho's Finest Takes The Cake
Maison Bertaux, colourful the whole year round, gets into the Olympic Spirit…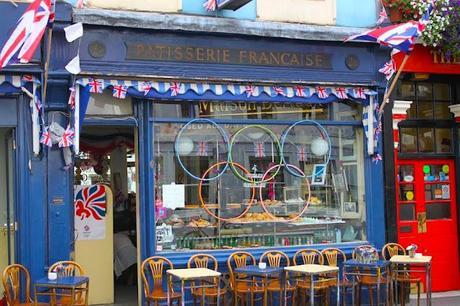 DURING THE OLYMPICS AND PARALYMPICS THE LONDON WALKS SCHEDULE WILL RUN WITH A NUMBER OF CHANGES TO THE REGULAR PROGRAMME. CLICK HERE FOR OUR SPECIAL OLYMPICS LONDON WALKS CALENDAR.
OUR REGULAR BLOG FEATURES HERE AT THE D.C WILL RETURN AFTER THE OLYMPICS.