Does your dog deserve an Olympic gold medal? for couch surfing? counter feeding? swimming? dancing? beach volleyball?  send us photos.
Do you think your dog has what it takes to be an Olympic athlete? You can test your dog's abilities in PawsAbilities' Dog Olympics!
There are over 20 Olympic Games to choose from! These games will test your dog's speed, agility and obedience. Dogs of all skill levels can play!
http://pawsabilities.net/dogOlympicGames/
Dogs are athletes, too
Wallace is famous in his own right…he also has a famous fur brother. Two famous dogs underneath one roof…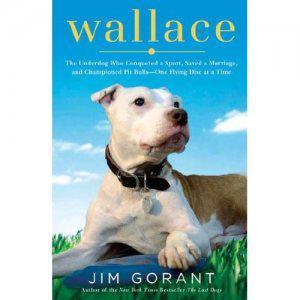 http://www.amazon.com/Wallace-Underdog-Conquered-Championed-Bulls-One/dp/1592407315
http://www.petside.com/article/case-dog-competitions-2012-olympic-games
Olympic heart
http://www.godvine.com/Dying-Dog-Gives-Up-On-Life-But-Just-Watch-What-Happens-Next-1875.html#.UCEp09eKOh4.facebook
first Olympic dog
 http://en.wikipedia.org/wiki/Waldi
https://www.facebook.com/events/133010203507015/
http://www.metro.co.uk/olympics/907701-andy-murrays-pet-terriers-pose-with-olympic-medals-in-cute-twitter-picture