1988, Miami. I was 8 years old. I was watching the Winer Olympics for the first time. None of it really made sense. Kids from Miami don't play hockey, ice skate, ski, and we certainly don't curl. Then I saw something that made me freeze in my seat and got my heart racing. It griped my attention and made me start wishing for Miami to turn into some polar Winter land. I watched as a team of 4 people got in a sled and proceeded to rocket down what looked like a giant frozen water slide going upwards of 70 MPH! It was instant. I was in love. I wanted to do that and I wanted to do that NOW! Well, as with many childhood wishes, it was eventually forgotten and filed away as just a fond memory. Then, come 2014 my dream suddenly came true.  I got to experience Olympic Bobsledding at the COP in Calgary on the exact track from the 1988 Olympics. The best part though, is that you can too.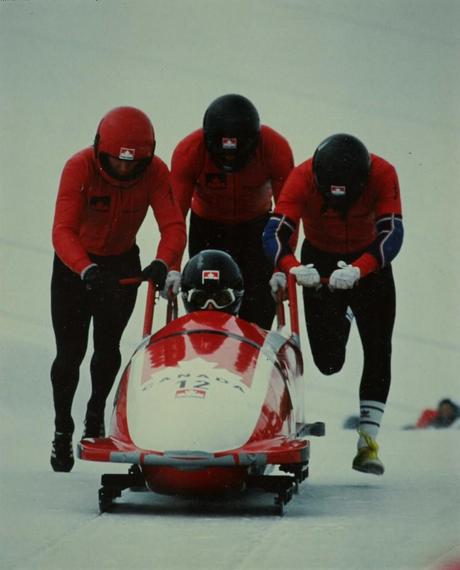 Out of all the Winter Olympic sites, Calgary is unique for a couple different reasons. Firstly it's considered to be one of the most successful Olympics of all time. Secondly, this is the track where the infamous Jamaican bobsledding team made their Olympic Debut. Thirdly, and more important to this story, is the fact that it's the only site that has remained intact over the years.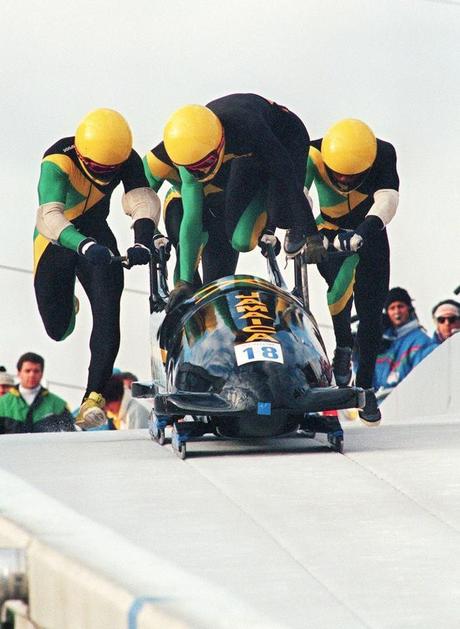 Because of this, Canada's Olympic Park (COP) still maintains a fully operational bobsledding track and actually allows "civilians" to hop in and go for a ride. The really cool part is the fact that the bobsledding starts from the top of the track and you get to experience the whole ride. On a side note, don't be confused if they call it Bobsleigh up here in Canada, they decided to rename the sport… maybe it should be spelled bobsl-eh?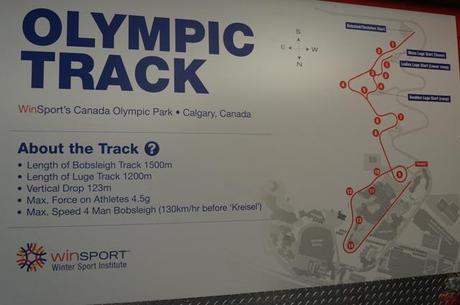 Winsport's Olympic Bobsledding Track
So, here I was at 34, about to actually have a wish come true that I made 26 years earlier. After checking in and signing away our lives, Lauren, myself, and a group of other Olympic dreamers were shuttled up to the top of the olympic bobsledding hill. The drive up takes you along the snaking track that features 14 steeply banked and looping turns. Just looking at it got me all frothy with excitement.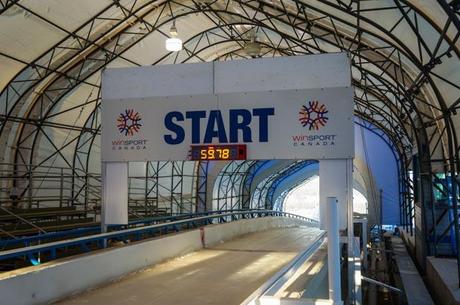 The Olympic Bobsledding starting line.
Once there, we met with our driver, Brian, and he said some stuff.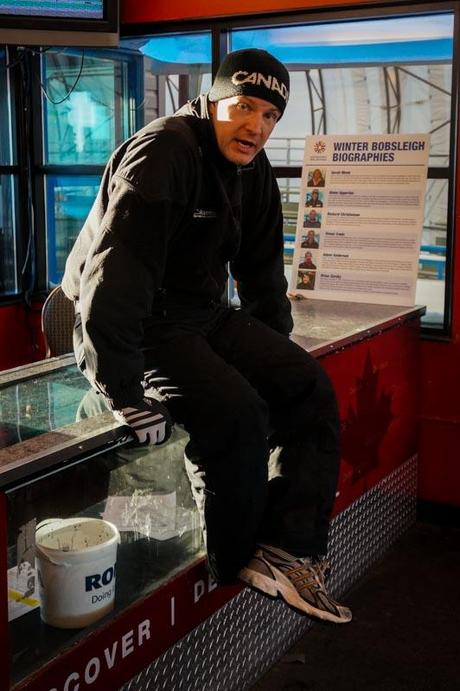 Brian, our driver, telling us how not to die.
I'm sure it was important, and I really tried to listen, but all I could think was "WHHEEEEEEE I'M GONNA BE A IN BOBSLED!". That and I couldn't stop making wooshing sounds while rocking back and forth pretending I was on the track already. I was in full regression mode at this point. I might as well have been eight years old. After all the important stuff was covered, we suited up.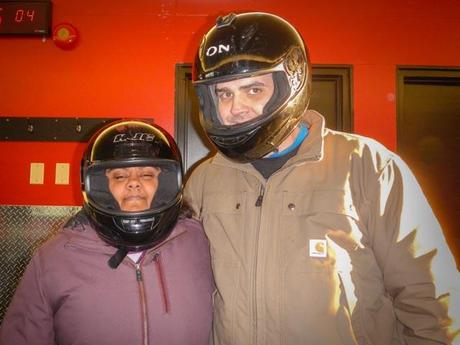 We look like a confident bunch, eh?
After that, time started to do that weird stretchy thing where some minutes lasted seconds and some seconds lasted hours. I remember packing into the sled with Lauren, Brian (our driver) and another rider and wondering how in the world four dudes would ever even try to get in one of these. I would describe it as sardines packed into a can, but I think sardines typically have more room.  The only difference at this point between the Olympic Bobsledding experience and ours was the fact that we didn't have to push the sled and hop in. We had a team to get us started.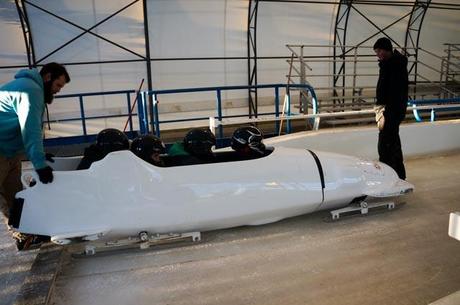 COP Bobsledders get pushed off in style!
Then, before I could even take a deep breath, we were off! The first few seconds of the ride I remember thinking, this is it? We crept through the first two turns, then BOOM! Suddenly all the laws of physics kicked in. Gravity and momentum became friends and we were off like a rocket! The rest of the ride was a combination of g-forces (5 to be exact), bumps, and turns that were strangely blissful. As your body starts freaking out because it has no idea how to react the adrenaline kicks in and all you feel is this amazing speed junkie high.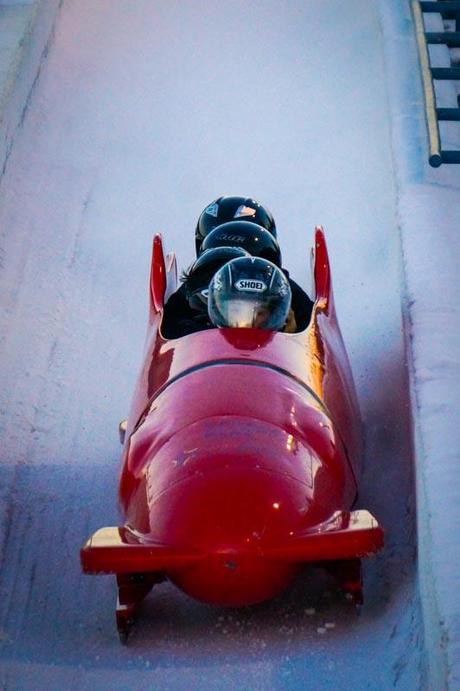 WWHHEEEEEEEE!!!!!
We rocketed down the track in 60.2 seconds and hit a top speed of 121 km/hr ( 75.1 MpPH). If you ask me the ride lasted both 10 minutes and 5 seconds. It was the fastest/slowest/best 60.2 seconds I can remember.  The ride was extremely rough and bumpy, the g-forces push your head and neck down into the ground, you can barely even pull your head up to look down the track to see what's coming next, and IT. IS. AWESOME!  I have a distinct memory of the beginning, going around turn 9 ( the 260 degree Kreisle), thinking OH CRAP this is FAST, then my head slamming forward as our driver stood on the brakes.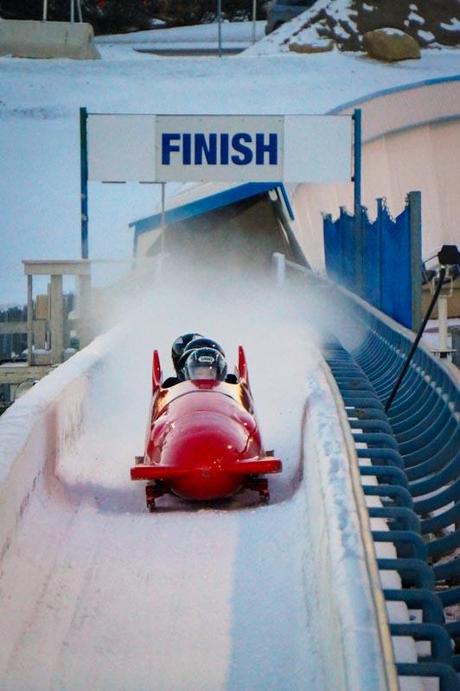 60.2 seconds later it was all over :-(
After it all ended I, very begrudgingly, got out of the sleigh, and all I wanted to do was ride up to the top and go again. Standing there on the landing platform it felt like had just woken up from a viciously realistic dream. If you ask me at that very moment, I couldn't tell you if it had actually even really happened. It was that surreal. Thankfully I have proof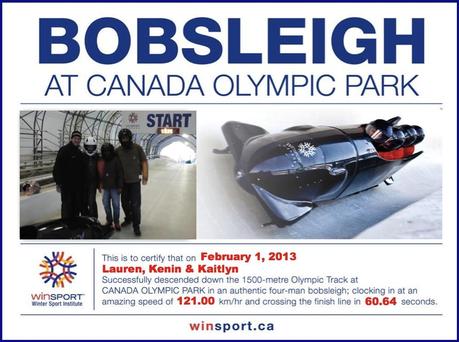 Learn More or Book your own Bobsledding / Bobsleigh Adventure at winsport.ca