Friday 20th January 2012
V&A Fashion in Motion:
Olivier Saillard, 'Models at Work'
I have been to a few Fashion in Motion shows at the V&A such as Giles Deacon and Erdem, and they are always great fun. However, Salliard's show was a very different experience. Olivier Salliard is a Paris-based museum curator/director. His 'Models at Work' show used five famous French models: Axelle Doue, Claudia Huidobro, Anne Rohart, Violeta Sanchez and Amalia Vairelli; I was surprised by the use of older models in the show, but they were stunning and walked with such effortless elegance.
In the show Salliard and this team explore how the gestures and poses of the fashion model have evolved ad changed throughout the history of fashion. The show portrays how certain poses have been associated with certain eras and styles of dress. Salliard regularly stages performances inspired by the history and culture of fashion, which often take place during Paris Fashion Week. His work is interesting and thought provoking; in this show he invites the audience to question perceived notions of fashion and enjoy interpretations of clothing related themes.
The show was split into 5 parts:
(1) Black Sheaths - the models wore black sheaths that are replicas of those used in early 20th-century fashion houses to protect the garment.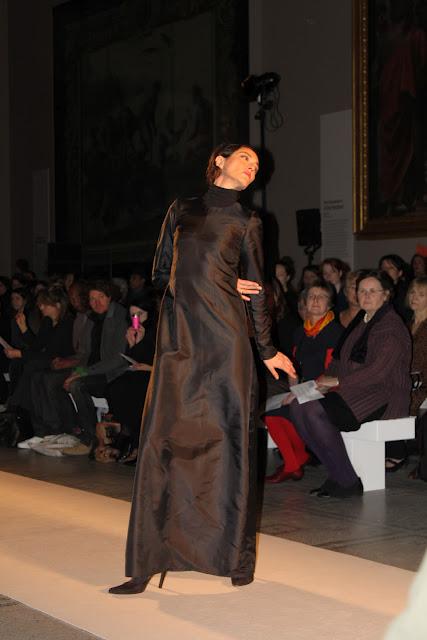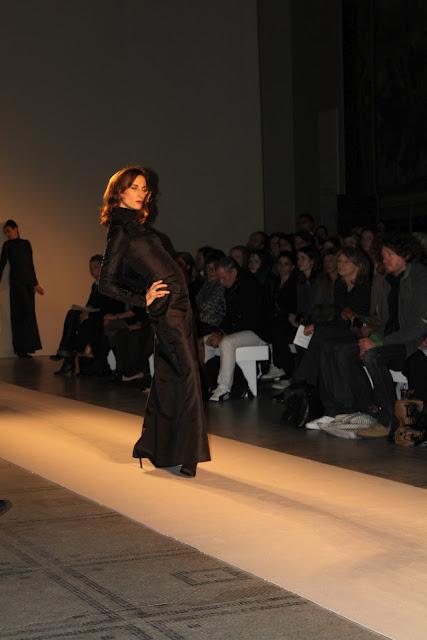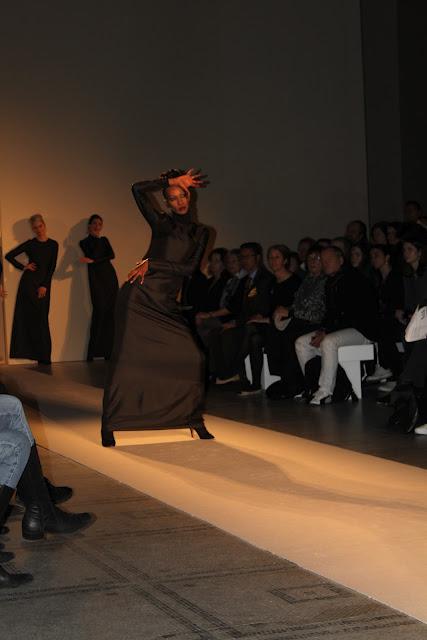 (2) The White Tunic - the models wore tunics that would have been put on models between fittings.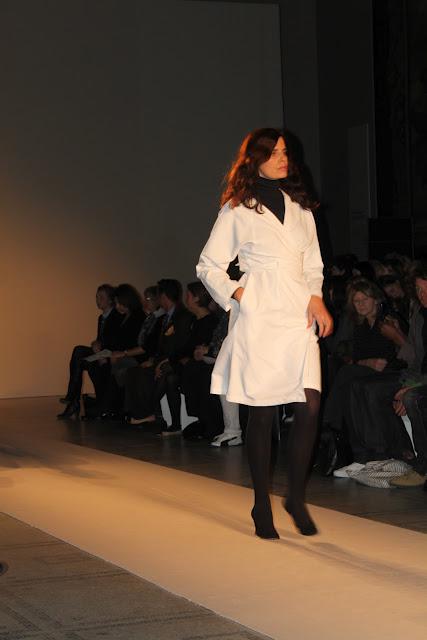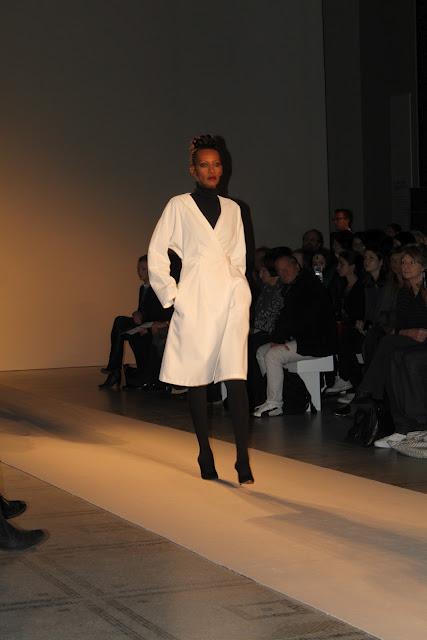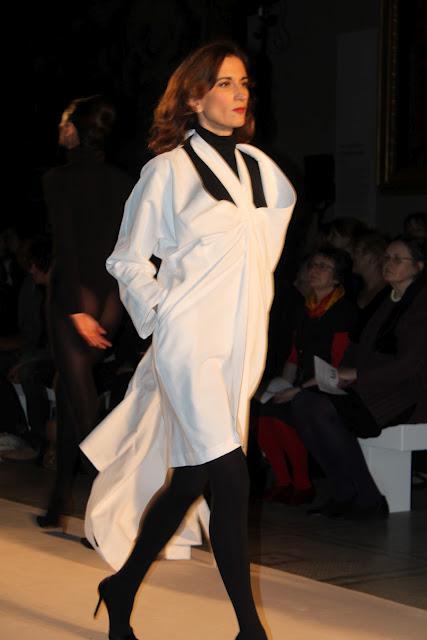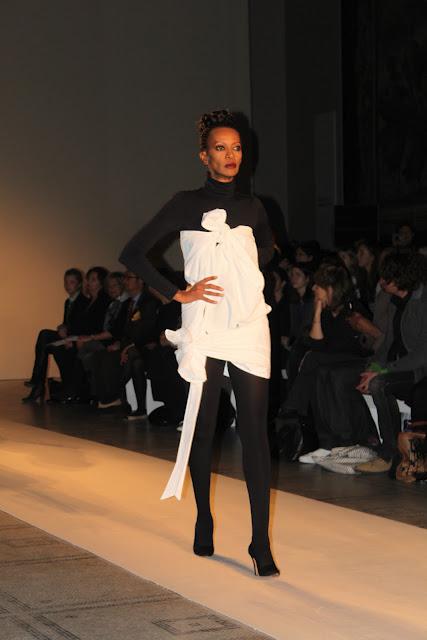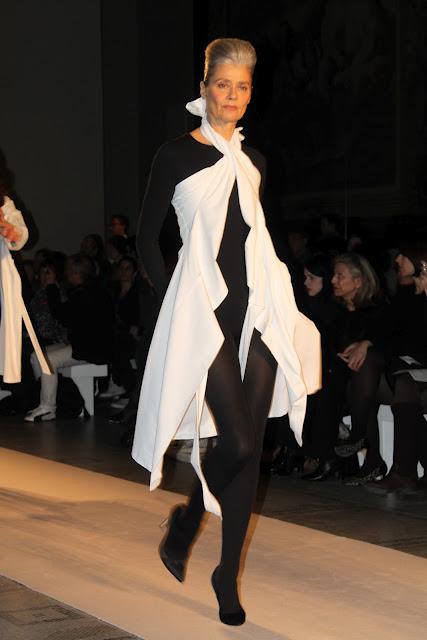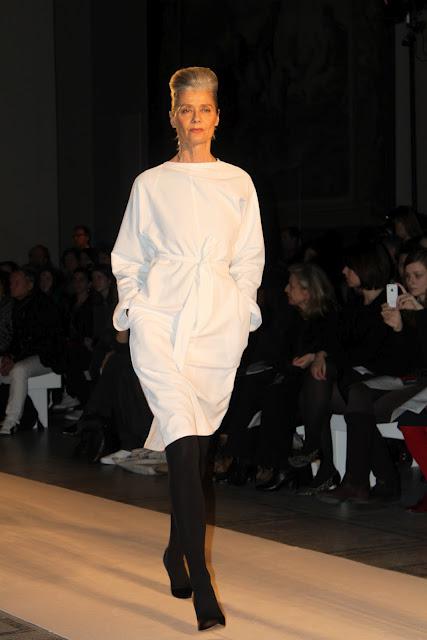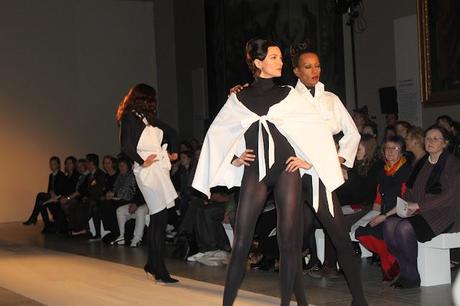 (3) Catwalk Without Clothes - the models wore body suits and mimed dressing and undressing.
(4) Modelled In Calico - before a garment is created in the designers chosen fabric, it is made in calico. The models wear these calico toiles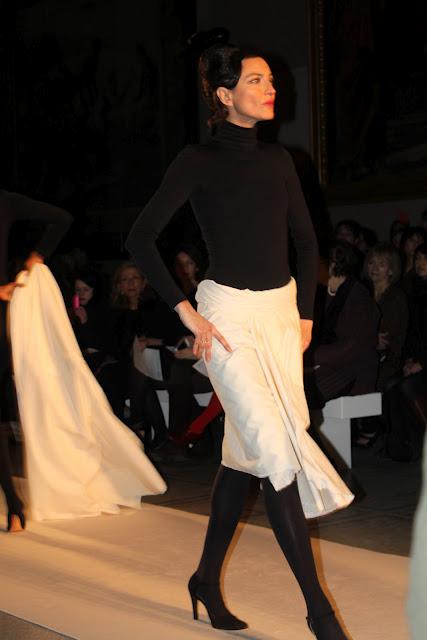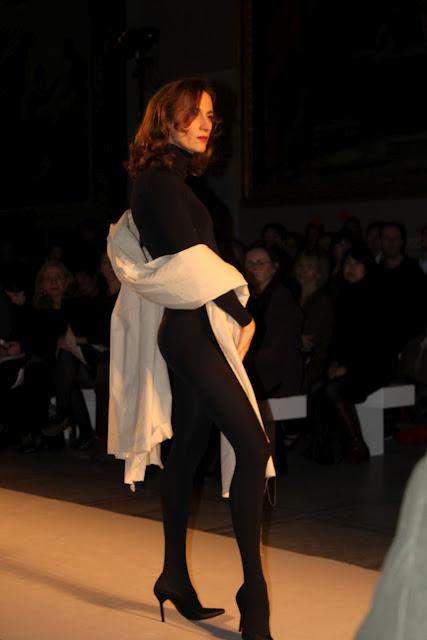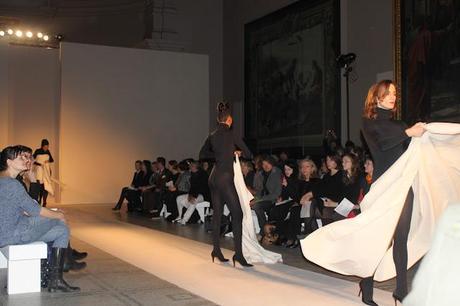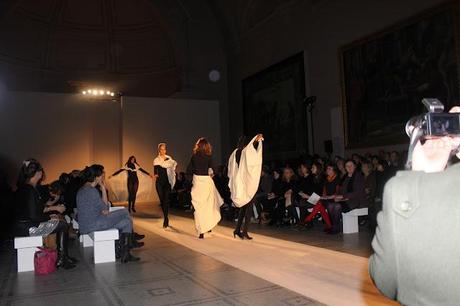 (5) Shadow Garments - Christian Lacroix sketched designs recreating silhouettes found in the work of designers such as Yves Saint-Laurent, Jean-Paul Gaultier and Claude Montana. The garments affect the body language of the model wearing them.