Olivia Descampe's passion for art came at an early age, as her mother was a fanatic art collector, she was constantly surrounded by art and inspiration. She studied interior architecture and product design but after moving to Berlin at the age of 26, it was there that she discovered her talent for collages.
It all started with a pile of National Geographic magazines from the sixties bought at the little shop around the corner. She found a certain peace in searching for the right images, and shortly after if became clear she wanted to push this further. To decompose images and combine them together to create something new, something different, something surreal, is what she would do from then and now on.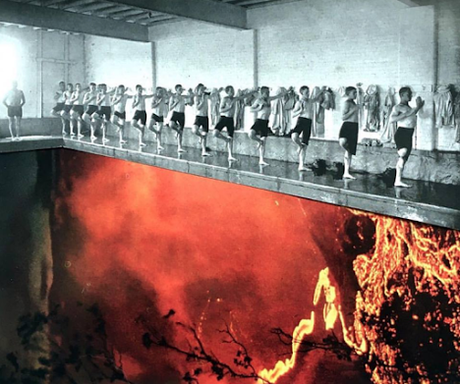 Most of Olivia's work is made quite impulsively. What takes most of her time but also what she enjoys the most, is searching for new images and then cutting them to create her infinite palette of textures and colours to choose from.

Opening: Thursday 1st Dec / 6-9pm
Usual gallery hours: Tues to Sat / 12-7pm
Location:
1963 gallery space, 129a Kingsland High Street, London, E8 2PB .