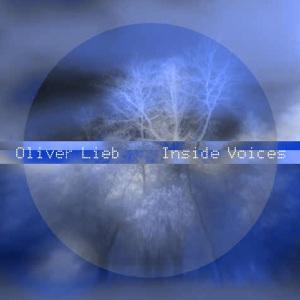 This new release from the Psychonavigation label proves definitively that there is always life left in the specific sounds of a particular era, if those sounds had any genuine intrinsic value. German Oliver Lieb is a producer/mixer/remixer etc. with a huge range of electronic music credits (check out his site below for info), including a release on the late Pete Namlook's Fax +49-69/450464 label, so he was there at the beginning of the movement that redefined ambient by adding elements of "dance" musics like techno and house, along with acts like Namlook, the KLF, Tetsu Inoue, Aphex Twin, FSOL, System 7, etc. I have not heard what Lieb's been up to; in fact, this is my first exposure to his music, so I don't know if this is his usual bag. But he was around for the beginning, and really, younger ambient music listeners have people like Lieb et al. to thank for taking ambient out of the hands of hippies and breathing new life into the music. Not that I mind the new age stuff either — I love it all. But it was necessary.
What I can tell you is that if you like that Fax sound that fused influences from Berlin School and other kinds of German experimental with ambient music of the Steve Roach variety and with techno sounds, then this album should have you salivating.
And this is very much an ambient music album, despite those Berlin School sequencing and percussive influences. Opener "Dreamfields", though, really does remind me of the sort of indigenous music-influenced ambient that Steve Roach pioneered on Dreamtime Return, being based on a lot of echoey percussive sounds and repetitive sequencing. Classic indeed! "The Inner Core" is more abstract, with a space music backdrop and some more percussive noises, this time more reminiscent to me of Thom Brennan's work.
"Inside Voices" parts 1 and 2 are to me where the ambient techno vibes really start, with fragments of melodies and astral synth pads that recall the late, great Namlook's music. You sort of wait for the heavy beats to kick in, then when they don't … well, if you're me, you breathe a sigh of relief! I love the planetarium-style orgy of synth pads that concludes part 2.
The lengthy "Self-Aware Universe" finds the sequencing toned down in a mystical morass of gooey, primordial pads — true space music, and "Spooky Action at a Distance" keeps up that vibe.
Finally, "Surface Tension" goes full-on abstract in a way that's similar in its experimental nature to some of the ambient Robert Henke albums I've heard before morphing into something more rhythmic, with bitcrushed sounds flying around the stereo spectrum over an insistent but restrained beat.
This really does sound like an album that could have been released in 1995, but that's a good thing. Some sounds were so good that they deserved to stick around, and Lieb is really good at making this kind of music, so fans of post-1990 ambient will not want to give this a pass.
Samples/buy