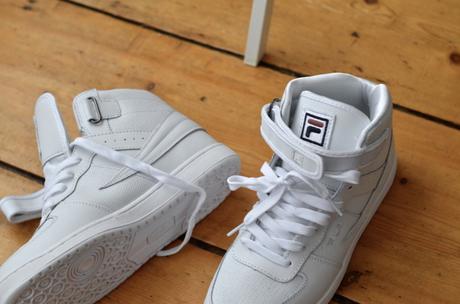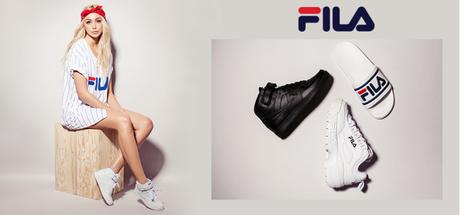 We talked Calvin Klein and the 90's the other day (here and here) – and of course there's no getting around cK when talking nineties. But there was much more. Remember GAP, Diesel and Guess flourishing back then? And remember Karl Kani and Fiorucci?
Some things, such as crop tops and Nike Air Force 1's made a big comeback in 2014, and some brands and trends stayed in the 90's where some of them may stay forever if you ask me (Tevas and Abercrombie and Fitch? No thanks).
But I remember all too well wearing FILA in the 90's and although I'm not going to tell you what I exactly wore because I erased it from my brain – can't believe some of the things I wore back then – it's one of those brands that I wouldn't mind making a comeback. Which it's doing at the moment.
And I know that the number of white sneakers I own is already quite insane, but this pair of high tops that just came in is something I'd happily add to my collection.
FILA is now available at Nelly.com and they're hosting a fun competition where you can win 3 pairs of FILA sneakers. Find it here and shop my sneakers in the 1st picture here.