The horror genre is very broad, old, and much-loved and one of the biggest parts of the genre is the Scream Queen. A scream queen is an actress who is known for playing roles in horror films. Ever since the beginning of film there have been horror films and accompanying scream queens. Some of these ladies only play the girlfriend role and stay on the sidelines as damsels in distress but others lead the film as the beacon of good against whatever evil they go up against. As long as there has been horror films, there have been Scream Queens and this article takes a look at the most famous queens from Old Hollywood.
Silent Sirens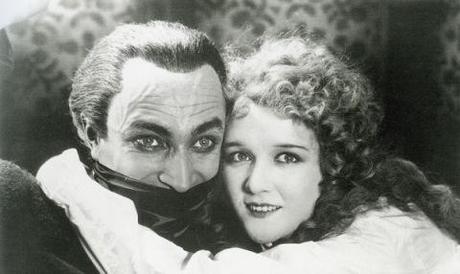 Mary Philbin in The Man Who Laughs
The silent era brought us some of the most famous and creepy horror films including Nosferatu and Vampyr. Mary Philbin was perhaps the biggest silent scream queen with appearances in The Phantom of the Opera and The Man Who Laughs. Some other ladies from famous silent horror films include Lil Dagover from The Cabinet of Dr. Caligari, Greta Schröder from Nosferatu, and Martha Mansfield in Dr. Jekyll and Mr. Hyde. There were plenty of talented scream queens in our early film era but Mary Philbin is the one whose name people remember the most.
Universal's Darlings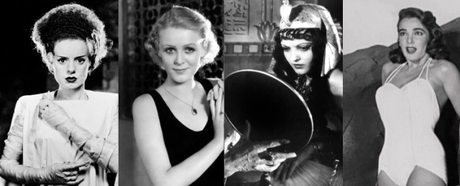 The ladies of Universal's monster films: Elsa Lanchaster, Glora Stuart, Zita Johann, and Julie Adams
Universal Studios produced some extremely memorable and wonderful horror films back in their day, all of which starred beautiful ladies. Many are remembered for those roles including Helen Chandler in Dracula, Glora Stuart in The Invisible Man, Julie Adams in Creature from the Black Lagoon, and Zita Johann in The Mummy. And who could forget Elsa Lanchaster as Frankenstein's Bride? When it comes to Universal horror films, however, there is one lady who sticks out as having the most impressive résumé: Evelyn Ankers.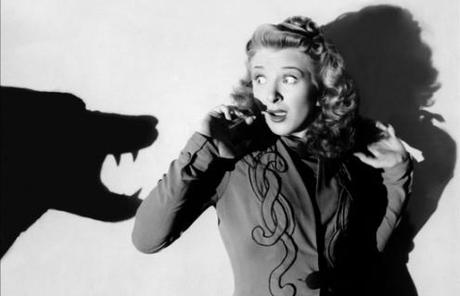 Evelyn Ankers
Ankers is probably most remembered for playing Gwen Conliffe in The Wolf Man but her filmography is much more extensive. Ankers also starred in such horror films as Hold That Ghost, The Ghost of Frankenstein, Captive Wild Women, Son of Dracula, Weird Woman, The Mad Ghoul, The Invisible Man's Revenge, and more. In the 1940's Evelyn Ankers dominated the horror genre and secured her spot in history as a bona fide scream queen.
Val Lewton's Ladies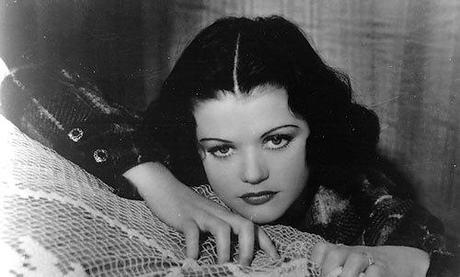 Simone Simon
Val Lewton produced nine amazing horror films in the 1940's that relied more on psychological terror that cheap monsters the way Universal's monster films did. He always hired beautiful and talented actresses for his horror films and none more so that Simone Simon, star of Cat People and Curse of the Cat People. In these films she plays a troubled immigrant who fears that she will turn into a wild beast if her emotions go awry. Simon's beautifully exotic looks and haunting performances makes her the most memorable of Lewton's ladies.

Val Lewton's ladies: Jean Brooks, Jane Randolph, Anna Lee, and Frances Dee
Jane Randolph was one of Lewton's ladies who also appeared in both Cat People and its sequel and later went on to show up in Bud Abbott Lou Costello Meet Frankenstein. Jean Brooks is yet another lady who made more than one appearance in Lewton's films including playing a mysterious young woman caught up in a deadly cult in The Seventh Victim and a nightclub performer in The Leopard Man. Other stars of Lewton's horror films include Anna Lee in Bedlam and Frances Dee in I Walked with a Zombie.
Hitchcock's Blonde Beauties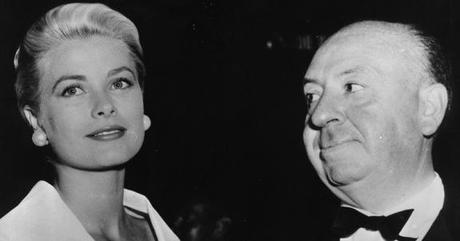 Grace Kelly and Alfred Hitchcock
Alfred Hitchcock is considered by many to be one of the best directors ever to have made films. While a majority of his movies are thrillers, Hitchcock's most famous features are horror films such as Rear Window and Psycho. As famous as he is for making these films, he's equally known for his tendency to cast beautiful blondes in the lead roles. The most famous of these is Grace Kelly who starred in three of his films: Dial M for Murder, Rear Window, and To Catch a Thief. Grace is remembered today not only for her marriage that made her a princess but for bringing her classic beauty, poise, and style into every film she starred in.

Hitchcock's Beautiful Blondes: Tippi Hedren, Janet Leigh, Joan Fontaine, and Kim Novak
Hitchcock had plenty of other blonde beauties star in his most famous horror films. Tippi Hedren led one of his most well-known movies, The Birds, as well as the psychological drama Marnie.  Kim Novak played the mysterious lady lead in Vertigo, Joan Fontaine won our hearts in Rebecca and Suspicion, and Janet Leigh's performance in Psycho is one that will live in film infamy. Some of Hitch's other blondes include Eva Marie Saint from North by Northwest, Ingrid Bergman from Notorious, and Madeleine Carroll in Secret Agent and The 39 Steps.
One Scream Queen to Rule Them All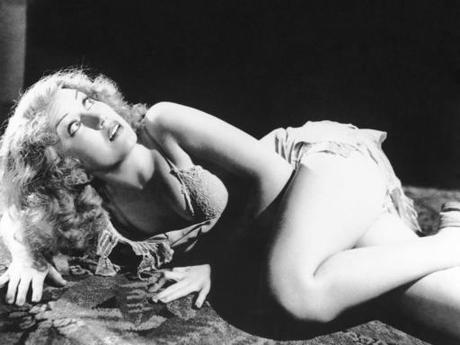 Fay Wray in King Kong
The first half century of film brought us numerous fabulous scream queens in their equally awesome horror films but there is one lady who stands above all of them: Fay Wray. Wray should technically be in the Universal section of this article but she's just so amazing I thought she deserved her own category. Wray is considered by most horror aficionados to be the very first scream queen. Her resume is completely stacked with horror films and in each one of them she plays her role with a beautiful face, a convincing attitude, and a fantastic scream.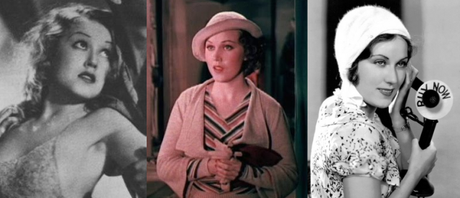 Fay Wray from King Kong and Mystery at the Wax Museum
Wray's most famous role is that of beautiful actress Ann Darrow in King Kong, a film that remains a classic to this day. She's also starred in the much-loved films Mystery at the Wax Museum and The Most Dangerous Game. And it doesn't stop there; Wray's filmography also includes The Vampire Bat, Doctor X and many more. While she eventually turned to crime dramas, Wray will always be remembered not only for her iconic role as Ann Darrow in King Kong but for being the first scream queen.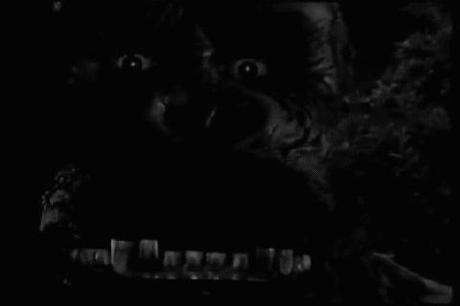 <a href="http://polldaddy.com/poll/7445328">Take Our Poll</a>