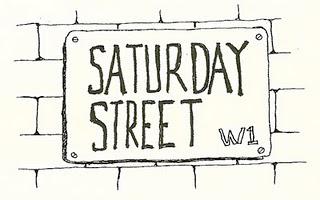 The Saturday Street is our NEW weekly series in which we unlock the stories behind the names of London's famous thoroughfares. It's compiled by London Walks guide Karen – listed by Travel + Leisure magazine as The World's Greatest Tour Guide. You can find Karen on Saturdays guiding her Old Westminster and British Museum walks. If you've got a London street query or suggestion, email Karen at the usual address
Old Compton Street W1

Location: the City of Westminster
Old Compton Street was named after Henry Compton who raised money to build a local parish church – the church that stands today as St Anne's Church, which was consecrated in 1686.

See Old Compton Street on the Soho Pub Walk every Sunday night.