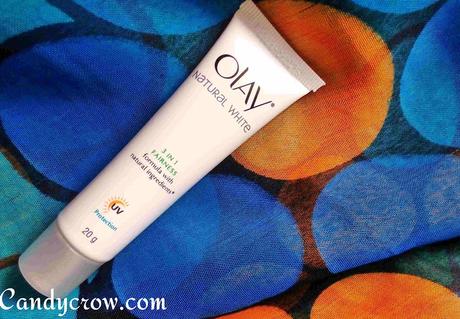 Hey beautiful readers! For some unknown reason, I am not into makeup and all, but guys, when it comes to buy face creams and serums which are actually fairly priced and come from a much known brand, I just go for it.
I have bought almost every introduced cream from the good brands in the market, and more or less, I end up liking them. So today I get to you an Olay natural white 3 in 1 fairness cream. What actually surprised me was that I was getting to buy an Olay product in such a less price, so I just gave it a try.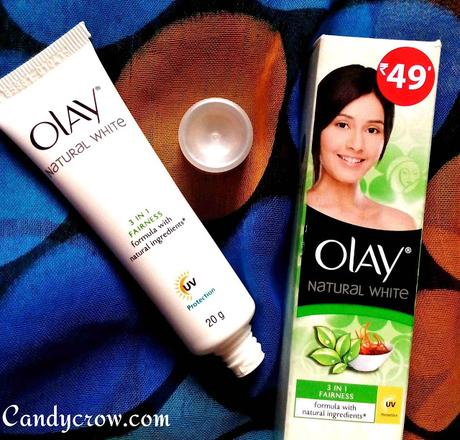 PRODUCT CLAIMS-
•UV protection*
•Fairer skin
•Smooth skin
•Long lasting* effect
KEY INGREDIENTS-
•Saffron
•Turmeric
•Rose
•Ficus indica
SHELF LIFE:
 3 Years
PRICE
: 49 INR for 20 gms.
DIRECTIONS TO USE
: Clean your face. Apply it twice a day as required.
PACKAGING: 
The Olay natural white 3 in 1 fairness serum comes in tube packaging easily handled. It is a white tube and a silver cap. Flip it back; you will get to see the required information as such. The size of the tube differs with the price range.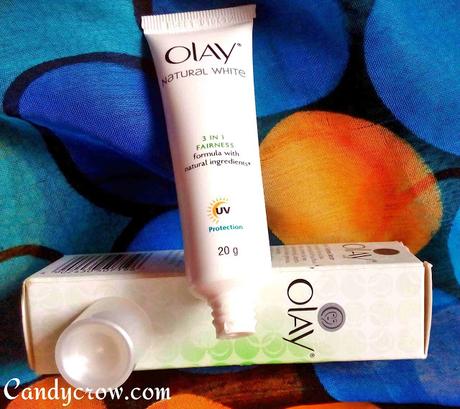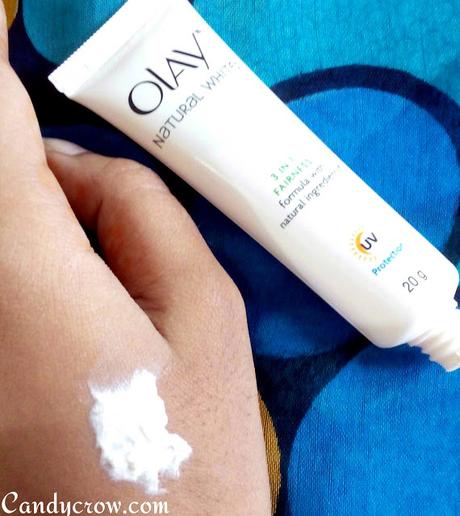 DID IT WORK?

Well, to sum up my experience, I initially thought that it would be very productive in terms of my skin care. My skin is sensitive to sun and often gets oily because of sunscreens, but this cream, for some time didn't make me look oily. I realized that some claims of it are just name sake, and not effective practically, but nevertheless I enjoyed it as a regular cream when I go out and want to be casual in my look. I think, for a product reasonably priced, it is alright to use it. There was no such disappointment in using it, just no extraordinary effects as such. Also, I loved how the texture of the cream is, It is pretty soft to apply on face and it quickly merges with the face tone.
PROS:
 Convincingly priced
 Has UV protection
 Pleasant fragrance
 Handy packaging Contains beneficial ingredients
CONS:
Not long lasting.
No claimed fairness seen.
Have not mentioned the level of sun protection.
CC Rating:
3.5/5
I would say that you can give it a try, because it's totally low priced and its Olay, no harm!
Guest Post:
 Nishtha