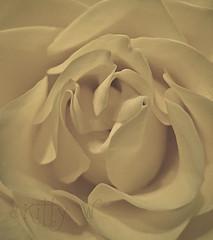 photo: Kitty W
Austrian cuisine has strong influences from the former Austro-Hungarian Empire, which included Italy, Hungary, Germany and the Balkans. The elaborate and complicated cake concoctions to which this gave rise are extremely difficult to make, but – Oh, they are so sweet!
And here's a couple of heavenly Hungarian offerings to tempt your taste buds, but you might need to go to Austria to enjoy them at their best.
Dobos Torte
In 1884 Hungarian Jozsef Dobos, a master confectioner, came up with a cunning plan to turn the world of cake making upside down. He made a simple, yet elegant cake that stood in sharp contrast to the heavily decorated offerings of others with their lashings of whipped cream. The Dobos torte has 5 layers of sponge cake, covered in fine butter- cream and topped with caramel slices.
At the time, butter-cream was very seldom used and Dobos' topping of caramel to keep the cake moist was innovative in an era when Tupperware wasn't even invented, let alone known!
Traditional Dobos torte is 'nude', whereas the 100+ variations that have been developed over time frequently have hazelnuts, chestnuts, walnuts or almonds coating the sides. A concession to healthy eating, no doubt!
Esterhazy Torte
Sometime in the  1800′s, Hungarian Prince Paul 111 Anton Esterhazy  - a hugely wealthy diplomat and politician (well, he was until he blew it all later in life!) – had a cake named after him, the Esterhazy torte (quite why, I'm not sure!). This has become one of the world's most famous cakes and comprises butter-cream between 4 or 5 layers of almond meringue. That having been said, I know very little else about it!
But no whipped cream!!
Enjoy!