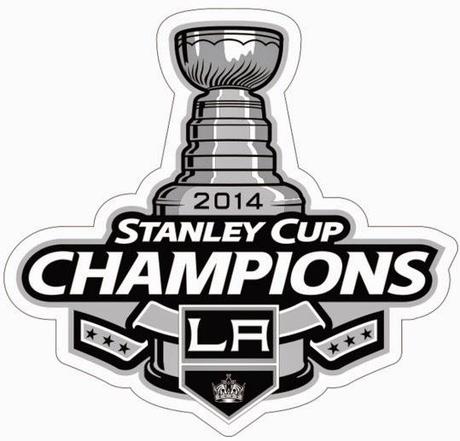 ... the Los Angeles Kings won the Stanley Cup this year!
It's rather unfortunate that I wasn't in blogging mode at the time, because it was a spectacular run through four teams to win their second cup in three years. This years accomplishment was even more incredible than them being the first team ever to be an eighth seed cup winner, which was the case for their first championship win, just two years prior. Had I been in blog mode, there would have been several excited posts, but this one mini recap is equally fun for me as I look back.
It was almost all over before it really began when the San Jose Sharks took a commanding lead of the series, winning the first three games. Knowing how hard the Kings battle every single game, I didn't really ever count them out - I remember replying to a San Jose fan on twitter with "Don't be foolish" when they suggested the Kings were done. Even in my insane amount of faith at that point, I don't think I really expected them to become only the fourth team in history to come back to win a series after being down three games. They did though, and on they went to Anaheim!
Ahh, the Anaheim Ducks. Finally, these two conference, division and State rivals face off in the playoffs, this year being the first time ever. It took another seven games, but the Kings did manage to gain bragging rights with their victory, and this was a very sweet win for the Kings and their fans. But things were not about to get any easier...
In the conference finals the Kings met the Chicago Blackhawks, who eliminated Los Angeles in last years playoffs at the same place. The Hawks couldn't do it this year however, as Los Angeles again were the stronger team, and in seven games they finished them off, moving on the the Stanley Cup finals.
I was openly hoping for the Montreal Canadians to be in this match up, just to have a rematch from 1993, but alas New York Rangers put that team out in the round prior. So, it was LA vs NY, Broadway vs Hollywood, in I'm sure a dream match up for the NHL. Needless to say at this point, but Hollywood won. For the first time in the 2014 playoffs, LA didn't need seven games, but up to that point it was one of the most gruelling runs to a championship, having taken more games to do so than most any other cup run. In fact, the final series was probably their easiest, which is not normal for this round... but awesome nonetheless.
The Kings have now won two cups in the last three seasons. All this time being a fan, that very difficult time, is finally paying off, you know in purely entertainment ways - we all have something. My thing includes cheering for the Los Angeles Kings... current Stanley Cup Champs, and future back to back champs! The 2014-15 season starts in just over a week.
Go Kings Go!