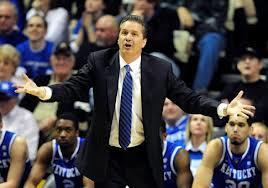 The Top-5 remains perfect despite two tough games that Kentucky and Ohio State endured.
BRIEFING: An exciting week 2 has come to close and it definitely shook up the top 25. See for yourself: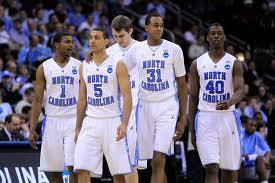 Still at No. 1, UNC looks to continue its dominance.
1. North Carolina (3-0)
2. Kentucky (4-0)
3. Ohio State (3-0)
4. Syracuse (4-0)
5. Louisville (3-0)
6. Connecticut (4-0)7. Baylor (3-0)
8. Wisconsin (3-0)
9. Duke (4-0)
10. Florida (2-1)
NOTES: Connecticut and Baylor switched because of intensity that UCONN has brought. Duke beats Michigan State soundly with Coach K passing Bob Knight. And Florida despite the loss to Ohio State still shows promise to be a contender.
11. Memphis (1-0)
12. Michigan (3-0)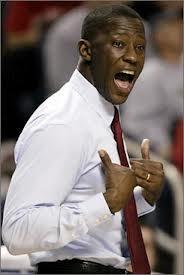 The Tide's head coach, Anthony
Grant, has gotten his team to
perform at the highest level.
13. Xavier (3-0)
14. Missouri (3-0)
15. Gonzaga (3-0)
NOTES: A lot of changes occurred here mainly because of upsets. Memphis and Michigan battle off tonight in a hard-to-predict match-up.
16. Alabama (5-0)
17. Marquette (4-0)
18. Pittsburgh (2-1)
19. Vanderbilt (3-1)
20. Temple (3-1)
NOTES: Alabama jumps many because of a solid performance to both Wichita State and Purdue, they're the only team with five wins in the top 25.
21. Villanova (3-0)
22. California (3-0)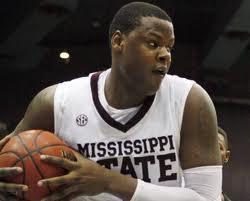 Bulldogs center, Renardo Sidney, is
a hos. Sidney could be the next
Eddy Curry. 
23. Texas A&M (3-1)
24. Arizona (4-1)
25. Mississippi State (4-1)
NOTES: Mississippi State really shocked me here. After losing to Akron opening week they come back to beat two tough teams in Arizona and Texas A&M and by doing so they take home the Puerto Rico Tip-Off Championship.
Click here for last weeks analysis.
Check back next week for more.
**Author Bio Blurb:
Collin Wilson is our college basketball editor and specialist. You can find all of his work here in Officially Hoops by clicking on his archive link.**


Disclaimer: 
Curated on November 21, 2011
officiallyhoops.com
Edited by Darin Ford
Photos taken from Google Images