I am a music lover of many different genres.  I've got a strong background in music and as many know I still am involved with my various music reviews.
I was recently asked to attend one of the BBC Proms 2013 concerts at the Royal Albert Hall, this is the Film Proms which due to take place on the 31st August.  As you can imagine I'm pretty excited! I always follow the BBC Proms season on TV and usually watch the Last Night of The Proms with my Mum... I dream about the day I can get dressed up with her and go to the last night however the BBC 65 Film Proms is a great place to start.
I'm obviously not going to the last night but this still is quite a big deal!  I've previously attended the British Fashion Awards where I wore my gorgeous Darling dress but as it's not winter I feel I need something lighter but equally as statement.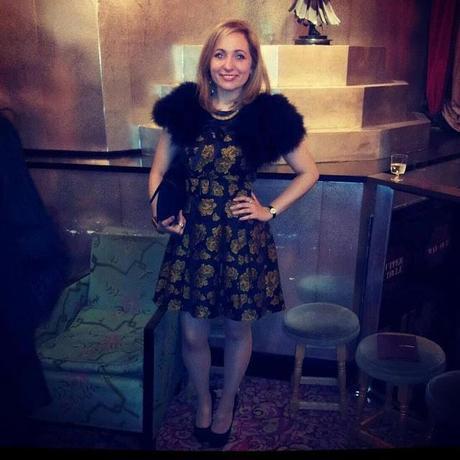 I decided to mood board my ideas in a desperate attempt to inspire me! I'm terrible at making any sort of decision so hopefully this will calm my inevitable I don't know what to wear flap on the day!  
What would you pick for such an occassion?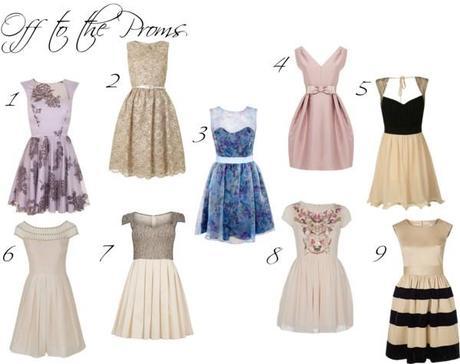 1.  Lashes of London  - Passarella Glitter Mesh Prom Dress - £45.50
2.  Eliza J - Lace Prom Dress Gold - £160.00
3.  Miss Selfridge - Printed Organza Dress - £25.00
4.  Coast - Riley Dress Pink - £135.00
5.  Little Mistress Black & Cream Embellished Sweatheart Prom Dress - £58.00
6.  Oliver Bonas - Flower Trim Organza Prom Dress - £85.00
7.  Chi Chi - Modesta Dress - £46.99
8.  Desire - Nude Sequin Prom Dress - £40.00
9.  Oliver Bonas - Vera Velvet Trim Prom - £75.00

I'm a big believer in less is more so with this particular look I feel a simple coloured dress is the most appropriate.  There will be a mixture of ages but the majority will be 30+, so I think wearing something which isn't too young and that is classically inspired will be the best step forward.  
I'm in love with the two dresses from Oliver Bonas as these are ideal due to their colour, cut and also because of their length.  I do like like the embellished ones such as the Lashes of London lilac dress and the Desire clothing sequin prom, both are individual without being over the top. 

xoxo