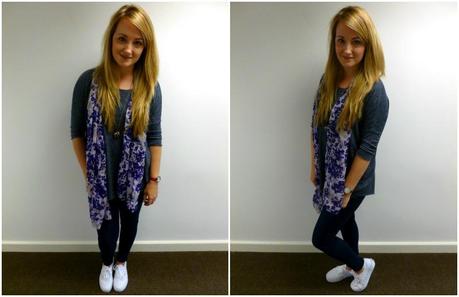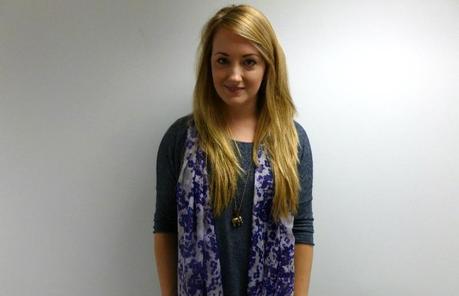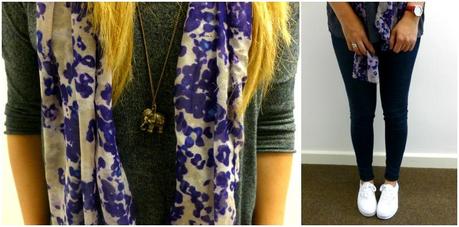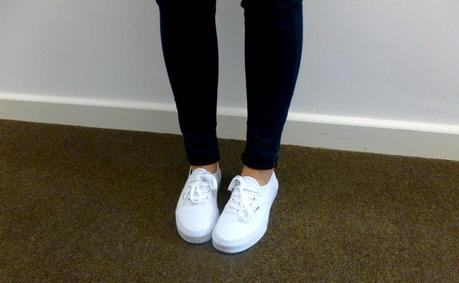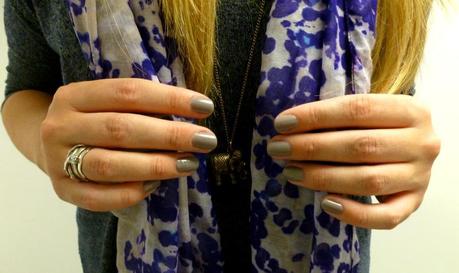 Top: Topshop
Jeans: Topshop
Scarf: H&M
Trainers: Vans
Necklace: Accessorize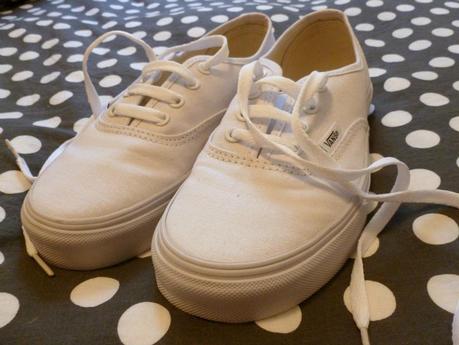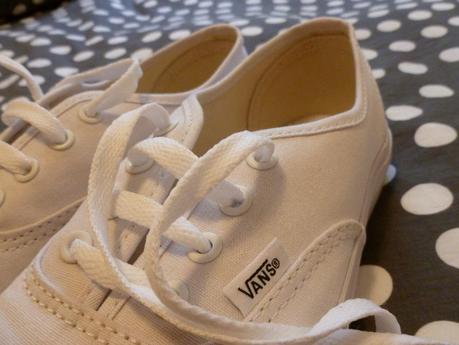 Super chuffed with my new Vans! Love the simplicity of the plain white, although I'm not sure how long they will remain this color for! I have struggled with sizing a bit - the size 5 (my regular size) are a teeny bit on the large size, but the size 4s were too small. I tried putting an insole in but the shoes then rubbed my heels to buggery for some reason, so not sure that worked! Doh. 
Nevertheless, they are perfect for chilled weekends and days when I'm feeling casual. Which is, coincidentally, almost all the time. Sigh!
Do you love Vans? Which color should I go for next?