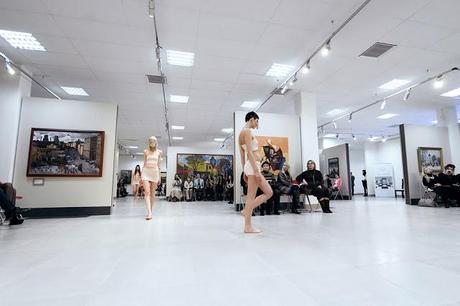 Tie-up collection by Alena Levonyuk has filled a relative vacuum in sphere of body accessories. It was a case some time ago that people could easily find anything in  between earrings and pendants, but nothing for the entity of their bodies. now the situatiion has changed and we were first to see those items.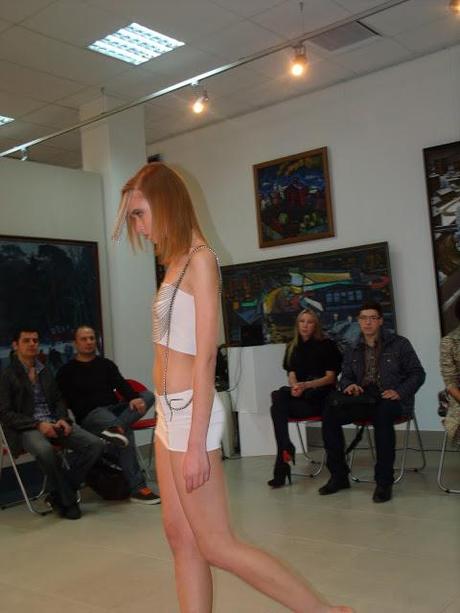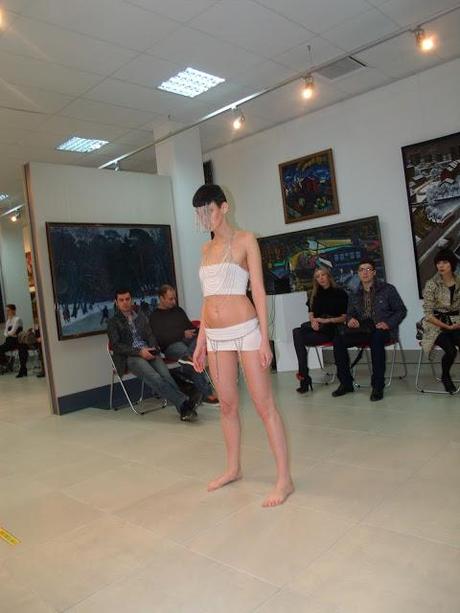 Simulation/TA by LEORGOFMAN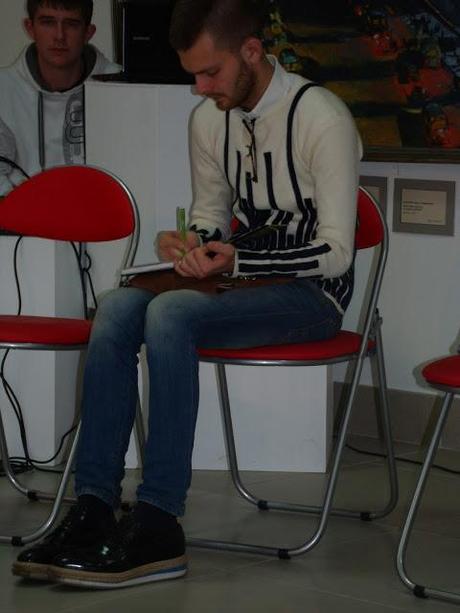 LEORGOFMAN
That show was a wrap. That guy's eclectic collection made an impression of extraterrestrial invasion take place on the runway right in the middle of contemporary art gallery;all that accompanied with music-like equalizer stripe prints on sweaters.