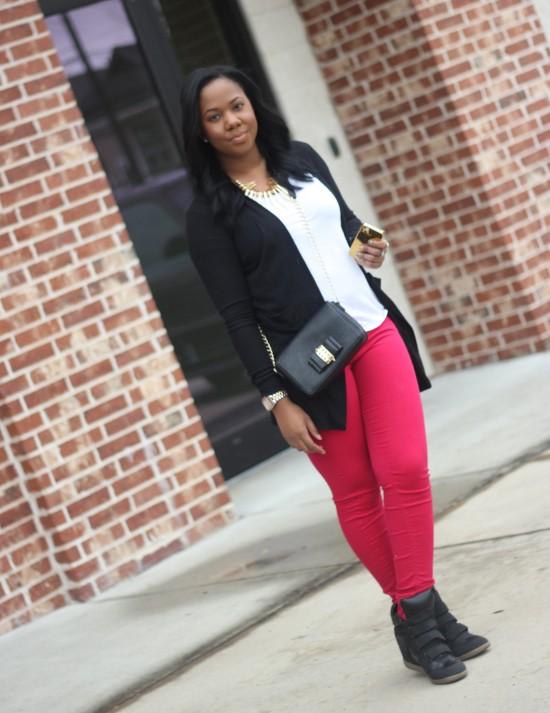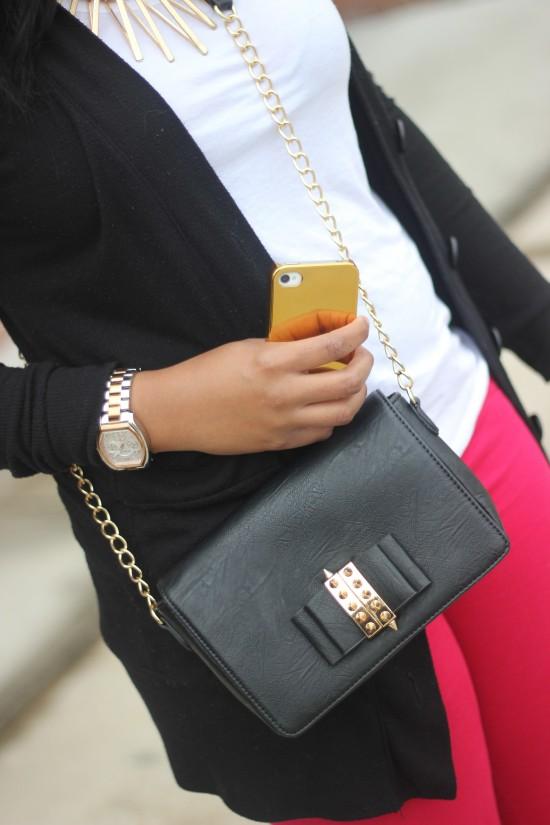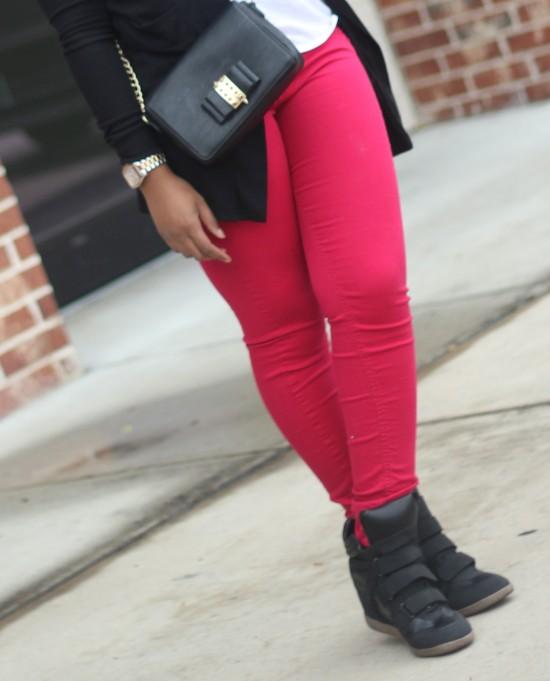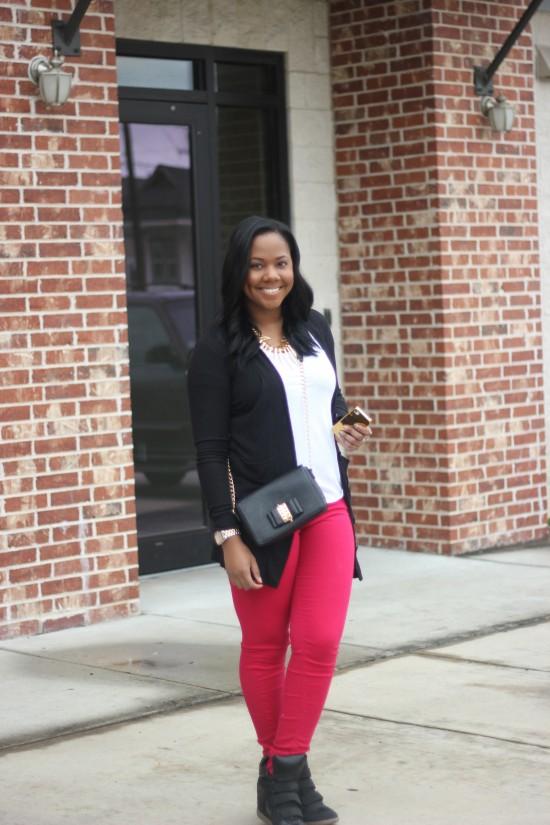 Sweater: Urban Outfitters, Top: Nordstrom, Jeans: Nordstrom, Shoes: Target, iPhone Case: Charming Charlie, Watch: Michael Kors, Necklace: Charming Charlie, Bag: Forever21
Sometimes I just want to be casual without all of the extra pomp and circumstance – especially on a day I don't have to be at work! I love getting dressed up as much as the next gal but sometimes I dread the thought of wearing heels and anything other than a super casual outfit. I wore this ensemble last week on one of my days off. The bf and I had a total all day play date – we pigged out, saw a movie, and stuffed our faces some more. Followed by an extended period of comfy pj wearing tv watching couch time. A perfect relaxing day!
My advice for casual dressing – keep it casual, but never sloppy! Sweats outside of the house are a definite no -no! Try a fun sneaker to give your feet a break but still look stylish at the same time. Add an extra punch to your casual outfits with accessories. I incorporated a gold statement necklace along with other gold finishes on the hardware of my bag and phone case. What's your usual casual day uniform?