I abandoned The Japanese Lover by Isabel Allende today. I had intended to read it for both Spanish Lit Month and the Japanese Literature Challenge 9, but I tired of feeling I was outside of the book, separated from the characters by a relentless narrative of facts. Normally, Allende's writing completely engrosses me, particularly with The House of Spirits, and I'm not sure if it's her or if it's me to blame for becoming frustrated.
For I am rather excellent at being frustrated these days. The sinus infection from a tooth implant gone awry has lasted my whole entire summer, which I wouldn't mind so much if it didn't have an accompanying thump in my upper jaw. And with the arrival of August is the arrival of a new school year, at least in my part of the world; the first day of school for the dear children and I is August 20. Twentieth. Which is still summer as far as I'm concerned.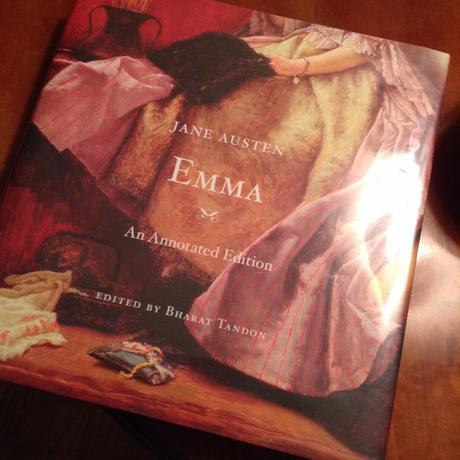 Lest I continue my bitter complaints, let me point out some positive things about August. There's Austen in August for which I purchased this gorgeous annotated edition of
Emma
for $3.00 at our library. ('Cause if it isn't Nora Roberts, they don't keep it on the shelf.)
And, there's Women in Translation month for which I plan to read the third book of the Neopolitan novels, Those Who Leave and Those Who Stay by Elena Ferrante. I hope to get in another Japanese novel as well, quite possibly by Banana Yoshimoto.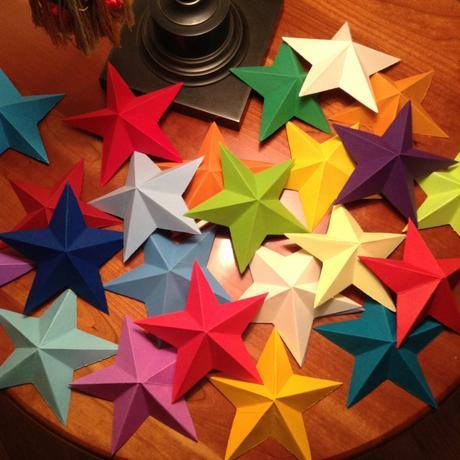 And, I'm folding the most beautiful stars for my classroom. There many, both big and small, which I will string on invisible thread to cascade down from the ceiling at the back of my room. Because if you're going to be hot, in an un-air-conditioned upper room at school when you should be at the beach, you should at least have something pretty to look at.