ODEON - Europe's largest cinema chain - has just launched some superb family deals as part of a fantastic summer of storytelling, with films including Finding Dory, The BFG and The Secret Life of Pets hitting the big screen over the coming holiday weeks.
A family of four will be able to visit ODEON Cinemas to enjoy a film, food and drink for just £30*, until September 8 th. At selected sites across ODEON Cinemas, this price is as low as £25 for a family of four!
ODEON's super family offer for summer includes:
Families of four can enjoy a visit to the cinema with a film, food and drink for just £30
Families of three can also visit the cinema with a film, food and drink for just £26
At certain ODEON Cinemas, including those in Manchester, Edinburgh & Birmingham, these prices are as low as £25 for a family of four and £21 for a family of three
ODEON teams will be adding to the film fun with giant ears, dream jars and other giant-shaped treats already arriving in-cinemas for those enjoying The BFG, as well as fun goggles for fans going to see Finding Dory on the opening weekend
ODEON Cinemas are also fully stocked for the summer and expecting to sell:

8m dispensed soft drinks, 45,000 gallons of water - enough to fill 6,000 swimming pools - as well as 550,000 Ice Blasts
Approximately 32 tonnes of popcorn - which equates to 1.3m individual portions for hungry film-fans
750,000 ODEON Kids Mix packs - which include kids popcorn, a kids size soft drink and kids snack
425,000 scoops of Ben & Jerry's ice cream - perfect to cool film fans down on a summers day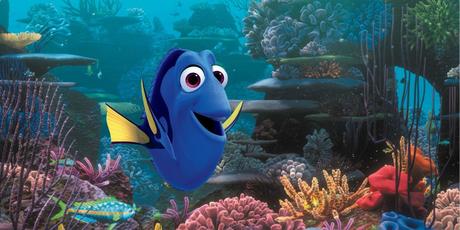 Other top titles in cinemas this summer for families to ensure they don't miss out on include animation Ice Age: Collision Course, The Legend of Tarzan and the reboot of Ghostbusters that has been impressing critics across the UK!
Tickets for all of the biggest and best films this summer can be purchased online - with no booking fees - via the ODEON website: http://www.ODEON.co.uk/
Andy Edge, Commercial Director at ODEON UK & Ireland, said: "We've got loads of new family films hitting our screens this summer holidays - and we're proud to launch our brilliant summer deals for families across the country.
"Teams across all of our cinemas have been hard at work ensuring everything is ready to go for what promises to be a fantastic summer of storytelling, and we can't wait to welcome guests through our doors to enjoy the very best entertainment on offer this holiday season."