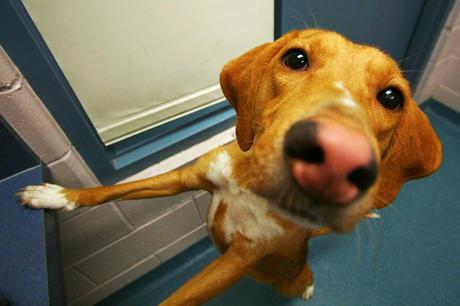 Photo by TheGiantVermin Foter CC BY-NC-ND
October is Adopt a Dog Month but dog lovers can help shelters in other ways
By Stacey Gonzalez
Oct. 1st marks the beginning of American Humane Association's

Adopt a Dog Month

and a growing number of shelters across America are educating the public on the benefits of rescuing. Although adoption is the goal there are many ways in which concerned dog lovers can help out without adopting.
Adopting a dog from a shelter ensures that pet parents will get a healthy pet. This is just one of the many benefits that theHumane Societylists when it comes to rescued pets.
"Most shelters examine and give vaccinations to animals when they arrive, and many spay or neuter them before being adopted," states areportby the Humane Society. "In addition to medical care, more and more shelters also screen animals for specific temperaments and behaviors to make sure each family finds the right pet for its lifestyle."
Other advantages of rescuing a pet include saving money by not paying high pet store prices. It also prevents consumers from unintentionally supporting puppy mills and pet stores that buy milled animals. Most important of all adopting from a shelter will save a life and makes the pet parents feel good about their decision.
Adoption may not be an option for all pet lovers and that's just fine- Associate Producer atPetfinder.com Jane Harrellurges the public to support Adopt a Dog Month in other ways. Harrell'sreporton Petfinder.com shows the public how easy it is to celebrate the cause.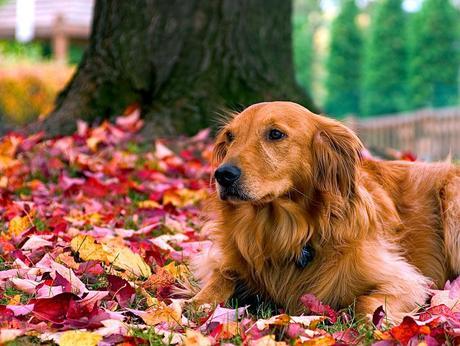 Photo by  Andrew Morrell Photography Foter CC BY-ND
Harrell's

report

advises pet lovers to post "

October

is Adopt-A-Shelter-Dog Month. Save a life: Adopt a dog!

https://www.petfinder.com

" in their Facebook status and Twitter feed with the hashtag #savedogs to raise awareness. The

report

also asks the public to share adoptable dogs and 'Happy Tails' from Petfrinder.com on social media and blogs to spread the word about the wonderful shelter pets available this month.
Harrell reminds dog lovers that they can also donate to shelters in many different ways. More traditional ways include calling local shelters to find out what food and supplies they need. Most shelters will have a wish list and any supplies or money is help- no matter how large or small.
"Contact your local shelter or rescue group and offer to photograph their adoptable pets and upload the pics to Petfinder," Harrellstates. Dog lovers can also volunteer time to walk the dogs or clean out cages at the shelter facilities.
Petfinder.comoffers a database of many shelters that pet parents can search. Many of them have foster programs. Fostering a pet is another great way to get involved without making a life-long commitment.
For anyone who is considering a life-long commitment with a dog look no further than your local shelter.American Humane Association'swebsite offers valuableresourcesto aide potential pet parents in the search for the perfect shelter dog for their lifestyle. 
To get all the top
pet news
stories visit
Paws For Reaction.
Subscribe
to stay current on all things pets.