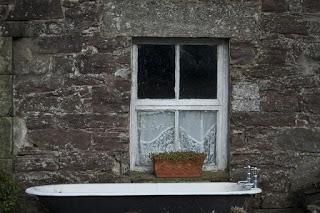 October 7th is...
Bathtub Day, National Frappé Day, National Flower Day, National Inner Beauty Day, National LED Light Day, You Matter to Me Day™, National Fallen Firefighters Memorial Day, National Forgiveness Day, Bacon-Wrapped Scallops Day, World Day for Decent Work, Ripe Pumpkin Day, Feast of Our Lady of the Rosary, Day of Prayer for the Peace of Jerusalem, Grandparents' Day (UK), National Personal Safety Day (UK), UK Fungus Day
MORE (1st Sunday):
Change a Light Day, National Country Inn Bed and Breakfast Day, Intergeneration Day, International African Diaspora Day, International Blessings of The Fishing Fleet Day, World Communion Sunday
PLUS -
interesting books to read and free printables, paper crafts, kid crafts, activities, and coloring pages.
---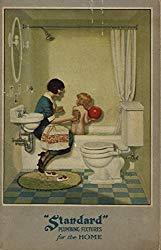 Bathtub Day
-- celebrating the introduction of the bathtub in England in 1828. So enjoy a good book, a hot bath, and a little bit of peace and quiet all at the same time. Celebrate this momentous occasion by turning your bathroom into a mini-spa, complete with scented candles and aromatherapy oils; invite a partner or friend to share in the bathtub experience; watch a favorite film or television show while bathing; or simply lock the door, turn off the phone and enjoy a rare moment of solitude and peace, with a glass of wine by your side.
Source
Read: Standard Plumbing Fixtures For The Home - 1920
-- This vintage trade catalog from 1920 has been digitally converted to downloadable format with original illustrations. A great classic for the home or classroom, an interesting old-fashioned reference book, and an outstanding find.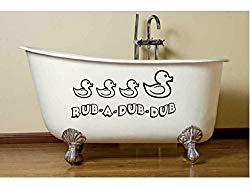 • Rub a Dub Dub Ducks --
Put them on walls, wood, glass, tile, windows, canvas, ceramics, the possibilities are endless! These work on many different wall surfaces including textured walls. Your graphic will last indefinitely if you wish, or you can simply remove it when you are ready for a change
• Underwater World Bath Treads --
Complement your bathroom, the blue sea tub sticker will make your tub special and stylish. Various patterns about the sea, vivid visual effect, print art, and modern design in an eye-catching mural. The perfect way to decorate your bath and express yourself.
• Ceramic Mini Bathtub --
Suitable for home or office decoration, as a ashtray, flower pot, soapbox, even a pen holder, play your imagination, there are still many amazing uses. Made of high-quality clay material, fired at more than 1000 degrees Celsius. Natural, safe and non-toxic.
• Bathtub Coloring Books
Free Printables, Coloring Pages, Activities and Crafts:
• Vintage Bathtub Decal Free Printable
•
A Bathtub Paint Recipe and Painting in the Bath
•
List of Bath Play Ideas
•
DIY Moisturizing Detox Bath Soak for Skin Softening Stress Relief
• Detailed Printable Bathroom Cleaning Checklist
• 42 FREE ESL bathroom worksheets
•
How to Draw A Cartoon Bathtub
•
Bath Time! Color the Elephant Bubble Bath
•
Glow Sticks in the Bathtub
• Bathroom Papercrafts | PaperCraftSquare.com
•
Swampy Bathtub - Disney Where's My Water Paper Craft
•
13 DIY Repurposed Bathtubs
---
National Frappe Day
- It's time to make, or buy, and drink your favorite Frappe. Perhaps the most popular today, are coffee and mocha frappes, served by coffee shops and cafes.
National Flower Day
- In 1986, President Ronald Reagan signed the bill making the rose the national flower of the United States.