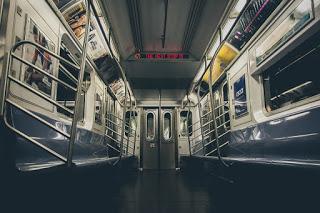 October 27th is...
New York City Subway (1904), Cranky Co-Workers Day, Navy Day (1922),
Walt Disney
TV Premiere (1954), Teddy Roosevelt's Birthday (1858), National Occupational Therapy Day (2010), National American Beer Day, National Potato Day, National Black Cat Day (UK)/Black Cat Awareness Day, Sylvia Plath Day, World Day for Audiovisual Heritage, National Tell a Story Day (UK), National Prescription Drug Take-Back Day, Hug A Sheep Day, National Erotic Humiliation Day, National Electricity Day (Indonesia), Universal Children's Day (Australia), William Penn Day (Delaware)
MORE (4th Saturday): Make a Difference Day, National Pit Bull Awareness Day, National Forgiveness Day
PLUS -
interesting books to read and free printables, paper crafts, kid crafts, activities, and coloring pages.
---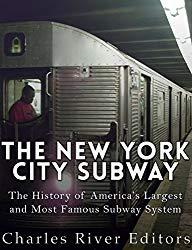 New York City Subway (1904)
-- The Great Blizzard of 1888 helped demonstrate the benefits of an underground transportation system. A plan for the construction of the subway was approved in 1894, and construction began in 1900.[ The first underground line of the subway opened on October 27, 1904, almost 36 years after the opening of the first elevated line in New York City, which became the IRT Ninth Avenue Line. The fare was $0.05 and on the first day, the trains carried over 150,000 passengers.
Source
Read: The New York City Subway: The History of America's Largest and Most Famous Subway System
-- As America's largest city and best-known immigration gateway into the country, NYC represents the beauty, diversity and sheer strength of the United States, a global financial center enticing people chasing the
American Dream
for centuries.
The New York City Subway: The History of America's Largest and Most Famous Subway System
looks at the construction and history of one of the world's biggest and busiest public transportation systems. Along with pictures of important people, places, and events, you will learn about the New York City subway like never before.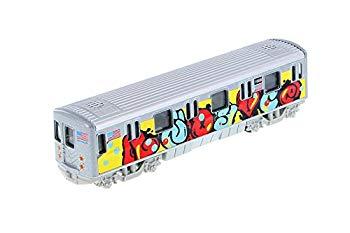 • New York City Subway car with Graffiti --
The Metropolitan Transportation Authority of the State of New York (MTA) is a public benefit corporation responsible for public transportation in the U.S. state of New York, serving 12 counties in southeastern New York, along with two counties in southwestern Connecticut under contract to the Connecticut Department of Transportation, carrying over 11 million passengers on an average weekday system-wide, and over 800,000 vehicles on its seven toll bridges and two tunnels per weekday.
• MAP of New York City Subway circa 1924 --
LIMITED EDITION Vintage Reproduction MAP. Produced on Premium 8 mil, Water and Tear Resistant, Satin PolyPro Stock.
• City Of New York Subway Stop Sign --
Lithograph Print Mounted on Sturdy Square Wall Plaque - 0.5 Inch MDF (wood). Hand Finished and Ready to Hang. Beautiful typography.
• Subway Coloring Books
Free Printables, Coloring Pages, Activities and Crafts:
•
Download the Printable NYC MTA Subway Map
•
Printable Large Print New York Subway Map
•
NYC Subway Tips, Tricks, and Etiquette: How to Use the Subway Guide
•
Super Mario New York City Subway Map
• Subway papercrafts
•
Build Your Own New York IRT Subway Train
• Best free activities for kids in NYC
• Early Subway Train in New York City coloring page
•
See 24 hours of NYC subway activity in this hypnotic video
•
New York City Subway Resources
---
Cranky Co-Workers Day
- In honor of all the complaining and just plain cranky co-workers you have to endure all year, this is the day to let them go with it and enjoy their miseries.
Navy Day
- Established in 1922 to honor the
past and present services
of the US Navy to the nation. Also honored Theodore Roosevelt, whose birth date is Oct 27
(and who had been assistant secretary of the Navy early in his public career)
.
New York City Subway
- Running from City Hall to W 145th St, the New York City subway began operation. It was privately operated by the Interborough Rapid Transit Company and later became part of the system operated by the New York City Transit Authority.
Walt Disney TV Premiere
- This highly successful and long-running show appeared on different TV networks under different names but was essentially the same show. It was the first ABC series to break the Nielsen's top 20 and the first prime-time anthology series for kids.
Walt Disney
was originally titled
Disneyland
to promote the park and upcoming Disney releases.
Teddy Roosevelt's Birthday
- Today we say happy birthday to the 26th President of the United States, the president who presided over Oklahoma statehood in 1907. Theodore Roosevelt was born on October 27, 1858.
National Occupational Therapy Day
- about recognizing the health profession that helps the lives of individuals affected by illness or injury. Occupational therapists work with people of all ages in areas such as physical rehabilitation, mental health services, learning disabilities, pediatrics, environmental adaption and much more.