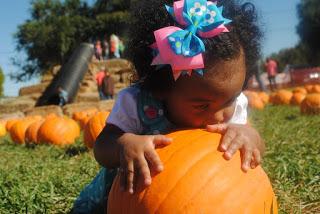 October 26th is...
National Pumpkin Day, Horseless Carriage Day, National Mule Day, National Day of the Deployed, National Mincemeat Day, Worldwide Howl at the Moon Night/Howl at the Moon Day, Intersex Awareness Day, Nevada Day, National Tennessee Day, Gunfight At the O.K. Corral (1881),
St. Elsewhere
TV Premiere (1982), Smallpox Anniversary (1977)
More (last Friday):
National Breadstick Day, Frankenstein Friday, National Bandanna Day, National Pharmacy Buyer Day, World Lemur Day,
PLUS -
interesting books to read and free printables, paper crafts, kid crafts, activities, and coloring pages.
---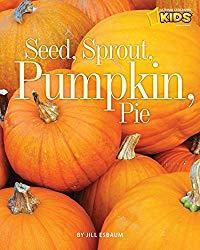 National Pumpkin Day
-- Pumpkins can be grown on every continent except Antarctica, and the United States produces about 1.5 billion pounds of them each year. A Wisconsin farmer grew the largest pumpkin ever recorded. He used seaweed, cow manure, and fish emulsion to grow his pumpkin, which weighed a total of 1,810 pounds and was the size of a dumpster! Did you know that there are over 45 different varieties of pumpkin? They range in color from white, to red, to even blue!
Source
Read: Seed, Sprout, Pumpkin, Pie (Picture the Seasons)
-- Pumpkins! Who can resist the sight of big, round, orange pumpkins ripening in a field? Children piling off school buses to pick one out. Carving out funny faces, smiles, or scary frowns to illuminate Halloween doorsteps. Making room for that last piece of pumpkin pie after a delicious Thanksgiving feast. In this book, pumpkins aren't just a fruit, they're a symbol, a scent, a flavor of the entire season. Celebrate the flavor of fall on every page of this beautifully photographed picture book. Follow along as National Geographic takes you from seed to sprout, pumpkin to pie. Envelope yourself, your family, or your class in the season by reading and learning all about pumpkins.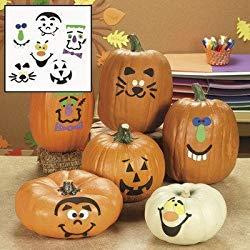 • Foam Pumpkin Decorations Craft Kit Makes 12 Pumpkins --
These pumpkin decorating kits are the perfect party craft. A fun activity and party favor for party goers and trick-or-treaters alike! Six assorted faces include cat, Frankenstein, Dracula, classic jack-o-lantern and two goofy faces. Remind your guests of the fun they had, with great party favor give-a-ways like our Halloween crafts. A simple accessory your guests are sure to love.
• Pumpkin Knit Hat --
Handmade, adorable cap. Cotton Blend. Suitable for Halloween, Winter, Fall, Birthday Gift, Baby Shower, Photography Props, Outfits, and more.
• Inflatable Pumpkin Archway --
Halloween decorations for outdoors and indoors. Suitable for home, outside the front door, in the garden or yard , on the patio, in the hall, on the stage, at a party, and many other places.
• Pumpkin Coloring Books
Free Printables, Coloring Pages, Activities and Crafts:
•
Pumpkins coloring pages
• Free Printable Halloween Pumpkin Mask - TeacherVision
•
Free Halloween Pumpkin Carving Patterns, Stencils and Templates
•
Pumpkins theme free printables
• FREE Draw Your Own Jack O Lantern Kit
•
Pumpkin Puppet Pattern
•
Pumpkin Activities for Kids
•
Pumpkin to my Pie Printable
• Pumpkin Papercrafts
•
23 Perfect Pumpkin Crafts for Kids
---
Worldwide Howl at the Moon Night
- Whether enthusiastically howling at the moon in a wolfman costume, cackling like an old pro while donning a witch's hat, or aarrr'ing with the best of them when dressed up like a pirate, the important thing to do when opening your mouth while in character is to give it your all!
National Mincemeat Pie Day
- celebrates a sweet and tasty meat treat. For those of us that have had it before, we can revel in the great taste. For those of you who have never heard of Mincemeat, don't you think today would be a good time to try it?
Horseless Carriage Day
- Europeans invented the horseless carriages, but Americans embraced it. As early as 1896, J. Frank and Charles Duryea established the Duryea Motor Company in Peoria, Illinois, and sold the first dozen American-made cars. By 1900 American carmakers had sold about 8,000 vehicles, and by 1910, registrations had soared nearly to half million and were rising rapidly.
Mule Day
- Anniversary of the first importation of Spanish jacks to the US, a gift from King Charles III of Spain. Mules are said to have been bred first in this country by George Washington from this pair of jacks delivered at Boston, Oct 26, 1785.
Gunfight At the O.K. Corral
- At 2:30 pm in 1881, the Earp brothers and gambler/dentist Doc Holliday confronted the Clanton and McLaury brothers at a vacant lot behind the O.K. Corral in Tombstone, AZ. After 30 seconds of gunfire, three deaths and decades of romanticizing, the incident would become the most notorious of the Old West.
St. Elsewhere TV Premiere
- A popular one-hour medical drama set in St. Eligius Hospital at Boston.
Smallpox Anniversary
- n October 26, 1977, the last natural case of smallpox is discovered in Merca district, Somalia. The WHO and the CDC consider this date the anniversary of the eradication of smallpox, the most spectacular success of vaccination.