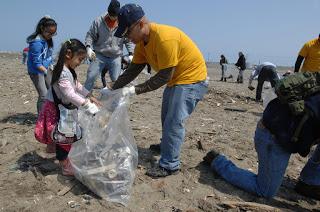 October 22nd is...
Clean Up the Earth Day, Eat a Pretzel Day, INTERNATIONAL CAPS LOCK DAY, National Nut Day, National Color Day, International Stuttering Awareness Day, National Knee Day, Smart is Cool Day, National Color Day, Wombat Day, World Energy Day, National Day Of Protest to Stop Police Brutality, Repression and Criminalization of a Generation, St. John Paul II Feast Day, Austrian Sekt Day, Parachute Birthday (1797), Timothy Leary's birthday (1920), World's End Day (1844)
PLUS -
interesting books to read and free printables, paper crafts, kid crafts, activities, and coloring pages.
---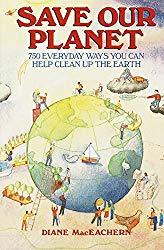 Clean Up the Earth Day
-- This day takes place exactly six months after Earth Day in April. It is a day to reflect on the progress made to make a cleaner world since that holiday, and a day to redouble efforts to make the world a cleaner place in the future. It is a day to refocus on the goals of Earth Day, to carry you forward another half a year until Earth Day comes around again next Spring. If nothing else, the day should be spent cleaning up the earth a bit, such as by picking up garbage in your neighborhood.
Source
Read: Save Our Planet: 750 Everyday Ways You Can Help Clean Up the Earth
-- Even though you are just one person who may have never done anything extraordinary before, you can change the world. Did you know:
• Every day the Earth receives enough solar energy to heat every home in the world for one year—free.
• It takes twenty trees to keep one baby in disposable diapers for two years.
• Of the billion pounds of pesticides used each year in the U.S., less than one percent reaches a pest.
• The average American throws out their own weight in packaging every month.
• If your office recycled one ton of the paper it uses, you'd be saving seventeen trees and keeping sixty pounds of air pollution out of the sky.
There are hundreds of tips in this book, but don't let the numbers throw you. Even if you follow just one or two of the suggestions provided, tangible progress will be made towards restoring vitality to the Earth.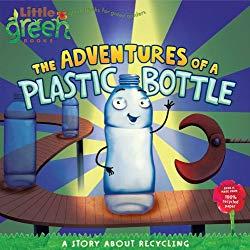 • The Adventures of a Plastic Bottle: A Story About Recycling --
Learn about recycling from a new perspective! Peek into this diary of a plastic bottle as it goes on a journey from the refinery plant, to the manufacturing line, to the store shelf, to a garbage can, and finally to a recycling plant where it emerges into it's new life...as a fleece jacket!
• Recycle Garbage Trash Sorting Bins --
Have you ever annoyed with the mess of waste recycling? Do you have stacked recycling waste in one place? Here is convenient way for waste recycling. Separate recycling bins 4 pieces For CAN, PLASTIC, PAPER, GLASS
• Handmade Garbage Day Recycling Bin Planner Stickers --
Trash Can Stickers for Trash Day or Recycling Day. 50 total stickers. Two styles of stickers, for trash or recycling day. Matte finish. Great way to decorate your monthly Planner or anything else!
• Recycling Coloring Books
Free Printables, Coloring Pages, Activities and Crafts:
•
Caring for Earth and Earth Day Activities Printables, Worksheets, and Lesson Plans
•
Top 20 Earth Day Coloring Pages
•
22 Earth Day Activities to Help the Planet
•
8 Ways to Keep the Earth Clean
•
Quick and Easy Eco-Activities
• I Can Save the Earth: The Recycling Patrol
•
10 Easy Recycled Crafts for Earth Day
•
25 Recycled Crafts Inspiration
•
Help Clean Up Your Neighborhood!
•
11 easy ways you can help save the planet this Earth Day
---
CAPS LOCK DAY
- the one occasion when lovers of capitalization can come together and pay homage to the little key habitually frustrating you when trying to type a lower-case
a
. Join in the fun, and make sure to annoy everyone by
SHOUTING
all of your messages to celebrate this day.
National Knee Day
- On this day, all Americans, those who supported the war and those who did not, will come together without rancor and apologize to the Iraqi people for what we have done. It will be a day without politics, without anger, maybe even without words. A day simply to say "we're sorry." And to say it, figuratively or literally, on our knees.
Parachute Birthday
- On October 22, 1797, André-Jacques Garnerin attached the parachute to a hydrogen balloon and ascended to an altitude of 3,200 feet. He then clambered into the basket and severed the parachute from the balloon. As he failed to include an air vent at the top of the prototype, Garnerin oscillated wildly in his descent, but he landed shaken but unhurt half a mile from the balloon's takeoff site.
National Nut Day
- this could be the day to honor all the nutty natives in the world. National nut day may give credit to loony birds, daffy people and kooks. Or it may celebrate the healthy and the nutritious nuts of different types. So celebrate today by eating large quantity of nuts or snacks, or ice cream made from almond and chocolate.
National Color Day
- Today is all about discovering how color affects you, it is also a great opportunity to put some color in your life! What's your favorite color?
Timothy Leary's birthday
- Timothy Francis Leary was born at Springfield, MA on October 22, 1920. Prominent psychologist and professor at Harvard, Leary became an icon of the counter-cultural movement in the 1960s. He lost his professor-ship after giving a hallucinogenic drug, psilocybin, to students.
World's End Day
- Anniversary of the day in 1844, set as the one on which the world would end by followers of William Miller, religious leader and creator of a movement known as Millerism. Stories about followers disposing of all earthly possessions and climbing to high places on that date are believed to be apocryphal.
International Stuttering Awareness Day
- designed to raise awareness about the challenges people who stutter experience. Although over 60 million people stutter, most people actually know very little about stuttering. This lack of awareness is how come people who stutter may face discrimination, prejudice and at times social isolation.