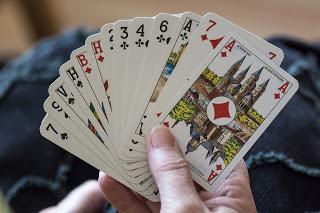 October 17th is...
National Playing Card Collectors Day, Black Poetry Day, Four Prunes Day, International Day for the Eradication of Poverty, Mulligan Day, National Edge Day, National Pasta Day, World Trauma Day, Spreadsheet Day, Wear Something Gaudy Day, Pay Back A Friend Day, Feast of Saint Ignatius of Antioch, La Leche League Birthday (1956),
The Hollywood Squares
TV Premiere (1966), Missouri Day (Missouri)
MORE (3rd Wednesday):
Breast Reconstruction Awareness Day/BRA Day, Hagfish Day, Medical Assistants Recognition Day, Love Your Body Day, National Fossil Day, National Support Your Local Chamber of Commerce Day, National Take Your Parents to Lunch Day, Information Overload Day, International Print Day
PLUS -
interesting books to read and free printables, paper crafts, kid crafts, activities, and coloring pages.
---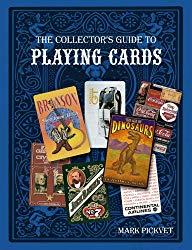 National Playing Card Collectors Day
-- celebrates the collection of one of the oldest forms of portable art
(circa 1200s)
. Playing cards are literal galleries of art and inspiration, showing and communicating the intentions of an artist to the public while also archiving the cultural values of their time. Collecting these art pieces allow us to be curators of our own galleries to display. These collections can be seen as extensions of the collector and this day is a time to celebrate and share their collections to the public.
Source
Read: The Collector's Guide to Playing Cards
-- For novices and longtime card collectors alike, here are two books in one: a thorough price guide featuring common to extremely rare items, and a well-researched history of playing cards and games. A wealth of mythology, literature, and history is found on playing cards. In addition to classic decks normally seen in the United States, find artistically designed European suits with, for example, Shakespearean characters on face cards. Read about the origins of some of the most popular card games, board games, and the card decks themselves.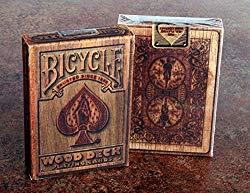 • Bicycle Wood Rider Back Playing Cards --
Every detail has been taken care of to make this deck a realistic wood deck made of the best Bicycle paper stock printed by the United States Playing Card Company. The WOOD DECK is a reinterpretation of the classic Bicycle RIDER BACK deck using a set of textures to give the cards a realistic wooden aspect.
• Jumbo Playing Cards --
Humungous 8-1/4" x 11-3/4" cards. Printed on heavy-duty 350g art paper, coated with lamination on both sides. Great gift for children to learn numbers. Bigger cards = Bigger fun!
• The Playing Card Frame --
The frame is a nice showcase piece for playing cards. Great GIFT for the magic hobbyist, card collector or professional.
• Playing Card Coloring Books
Free Printables, Coloring Pages, Activities and Crafts:
•
Share and Win Contest Celebration
Share your personal card collections with the world by sharing and tagging your photos with #CardCollectionDay starting from now until October 25th. They are giving away FREE PRIZES to those who participate!
•
Manage Your Collections
- Helpful tools like
Portfolio52
can manage your entire collections at the click of a button and help manage your inventory.
•
The World of Playing Cards
- a living encyclopedia of the history and visual art of playing cards.
• World of Playing Cards Downloads - Articles and images for free
•
Card Games
•
Printable Deck of 52 Playing Cards
•
Free Printable Playing Card Instructions - 6 card games
•
Deck of Playing Cards with Silhouettes Printable Template
• Printable Oversized Playing Cards
•
12 Days of Christmas
Free Printable Playing Cards
• Free board and card games
•
History of Playing-Cards
---
La Leche League Birthday
- an international nonprofit organization that distributes information on and promotes breastfeeding. It was founded in 1956 in Franklin Park, Illinois as
La Leche League
and has a presence in sixty-eight countries
Wear Something Gaudy Day
- this is your chance to really stick out in a crowd. The word
gaudy
refers to something bright, gay, cheap, showy, outlandish, or otherwise not in good taste.
Black Poetry Day
- The time to celebrate past and present authors like Langston Hughes, Phillis Wheatley, and Paul Laurence Dunbar. Spend this day appreciating African-American authors and spreading the word of Black poets through your friends, family members and throughout the world.
International Day for the Eradication of Poverty
- The General Assembly proclaimed this day to promote public awareness of the need to eradicate poverty and destitution in all countries, particularly the developing nations.
Support Your Local Chamber of Commerce
- A day to honor the local chamber of commerce. If your company is a COC member, make a donation, upgrade your membership, recruit a new member or buy a sponsorship of a chamber ad. Join a local chamber if your company is not yet a member. Send flowers or chocolates to your local chamber office.
Mulligan Day
- A day for giving yourself or another a second chance; a day for a
do-over.
The Hollywood Squares TV Premiere (1966)
- On this game show, nine celebrities sat in a giant grid. Two contestants played tic-tac-toe by determining if an answer given by a celebrity was correct. Peter Marshall hosted the show for many years with panelists Paul Lynde, Rose Marie, Cliff Arquette, Wally Cox, John Davidson, and George Gobel, among others.
National Edge Day
- unofficial holiday associated with members of the
Straight edge
movement. The medium of the holiday is the attendance of local shows done by
(mainly hardcore)
bands who also identify themselves with being straight edge. The first annual National Edge Day was celebrated on October 17, 1999 at the final Ten Yard Fight concert at the nightclub Karma in Boston, Massachusetts.