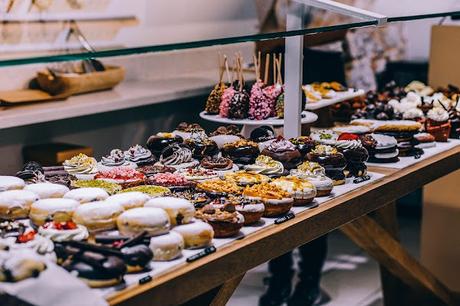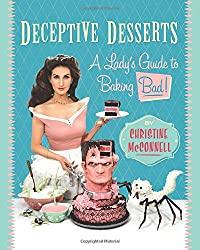 Deceptive Desserts
October 14th is... National Dessert Day
, Winnie-the-Pooh first printed
(1926)
, Be Bald and Be Free Day/Bald is Beautiful Day, National Chocolate-Covered Insect Day, National Thot Day, National FRUMP Day
(National Frugal, Responsible, Unpretentious, Mature Persons Day)
, national lowercase day, World Standards Day, Vinternatsblot, Spider-Man Day
(New York)
PLUS -
interesting books to read and free printables, papercrafts, kid crafts, activities, and coloring pages.
Want more Holidays to celebrate? Click for our Index of Holiday FreebiesSocial Media:
#NationalDessertDay #DessertDay #dessert #onthisdate #Todayinhistory #specialdays #holidays
---
By: Sara Skirboll, Shopping and Trends Expert at The Real Deal Blog
To help you spoil your sweet tooth, many places will promote dessert deals on October 14. Plus, some of these deals are available 24/7!
Baskin Robbins:
Enjoy a
free regular scoop of ice cream
when you download the app.
Cinnabon:
Buy 1, get 1 50% off hot cocoa with in-store coupon
. Plus, Cookie BonBites are back for a limited time starting at $2.99.
Coldstone Creamery:
Get a buy one, get one free creation coupon when you sign up for their rewards program.
(FYI: It takes up to 24 hours to get the coupon added to your account!)
Dairy Queen:
Free small Blizzard treat when you download their app.
Giordano's:
Get a free dessert with any pizza purchase when you drop in the code
569-056-756
on October 14.
goPuff:
Through October 15, enter the code
pintsonpints
on baskets of at least $18 to get $10 off your order.
Jelly Belly:
Get up to 50% off in the Factory Outlet Sale.
Krispy Kreme:
Enjoy a free doughnut when you sign up for their rewards program.
Mrs. Fields:
Shop cookies, cakes and brownies and get 10% off your first order
(plus, 1% cash back!)
.
Olive Garden:
Sign up for Olive Garden emails to get a free dessert or appetizer.
Red Lobster:
Get a free gift when you sign up for Red Lobster's Fresh Catch Club.
Shari's Berries:
Take 25% off sitewide at Shari's Berries.
TCBY:
Just in time for National Dessert Day, TCBY is bringing back fall flavors, such as apple pie, graham cracker and pumpkin. Sign up for TCBY emails for a buy one, get one offer.
TGI Fridays:
Receive a free dessert or appetizer when you sign up for emails.
Yogurtland:
Yogurtland
, one of the nation's largest frozen yogurt franchise, knows a thing or two about desserts. With a drool-worthy selection of frozen yogurt flavors, give your taste buds what they need with a signature cup of froyo topped with the toppings of your dreams. Treat yourself, and your bestie, with the featured "
bestie bundle
" deal starting at $13 for two cups of froyo in celebration of the holiday.