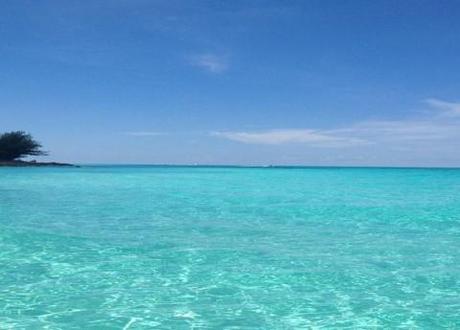 The world's oceans are sick.
The background
The world's oceans are suffering from sea sickness, according to an "earth-shattering or rather ocean-shattering index", reported Dave Armstrong in Earth Times.
The Oceans Health Index, published in the journal Nature, marks the first time marine scientists have been able to create a systematic way to assess the health of oceans and, in particular, coastal areas. And the results aren't promising: On average, the world's oceans scored only 60 percent – not terrible, but definitely room for improvement, scientists say.
What's behind the scores
Scientists examined each coastal region on the basis of ten different measures of ocean health and sustainability, including food provision, carbon storage, tourism value and biodiversity. Results ranged from 36 percent in West African nation Sierra Leone to 86 percent for isolated Jarvis Island, small U.S. territory in the Pacific, with almost a third of the countries scoring below 50. "[E]co-conscious northern Europe tended to score highly, while much of cash-poor and politically unstable West Africa scored poorly," reported Brian Clark Howard of National Geographic. However, this was more a general trend rather than a decisive divide between developed and developing countries. Other factors that propelled a low score were high levels of pollution, over or under fishing, lack of coastal protection, poor sewage control systems, and so on.
But hey, it could be worse
It's not all bad though, as 5 percent of nations did manage to score higher than 70 percent, thus showing that there are "successes amid the areas of concern". Furthermore, though the overall score was not as high as it could have been, it should certainly "not be considered a failing grade for the oceans," declared Karen McLeod, a study co-author and the director of science at COMPASS, a non-profit science-communication organization in the west coast of the US, in Nature.
What's the point?
The index is "a great leap forward" in the study of our oceans, said Jane Lubchenco, head of the US National Oceanic and Atmospheric Agency (NOAA) in Washington DC, according to Earth Times. It is bound to help improve our understanding of the oceans' current state and move towards better-informed policy decisions, based principally on sustainability, in the near future.