We took a coach with 16 passengers for a ten hour drive through the western highlands of Scotland.  Doesn't he look handsome in his kilt?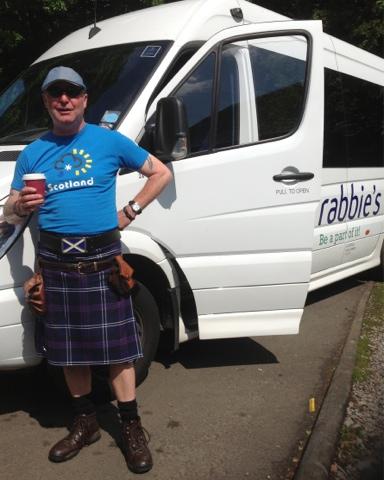 John gave us lots of historical information about clan rivalries and slaughters in prior centuries.   He entertained with traditional music while driving when not dispensing jokes and stories. 
We took in Kilchurn Castle, in the historic village of Inveraray.  This is the castle, dating back to the 1600's.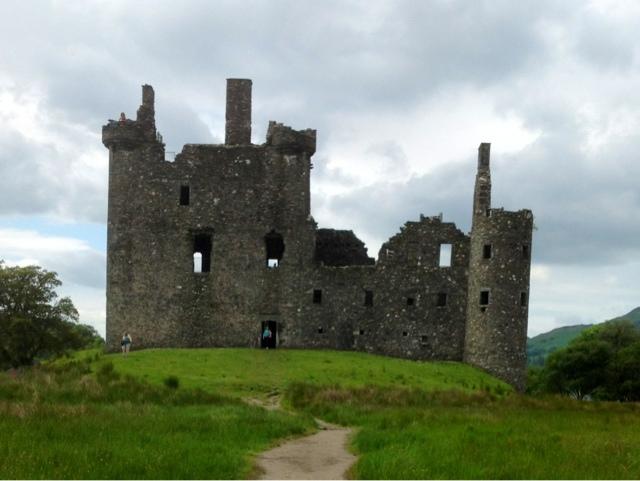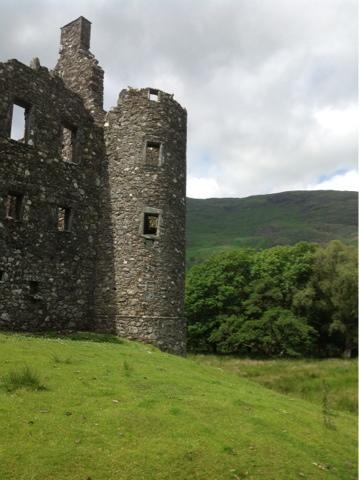 Foxgloves were growing in the wild around the castle.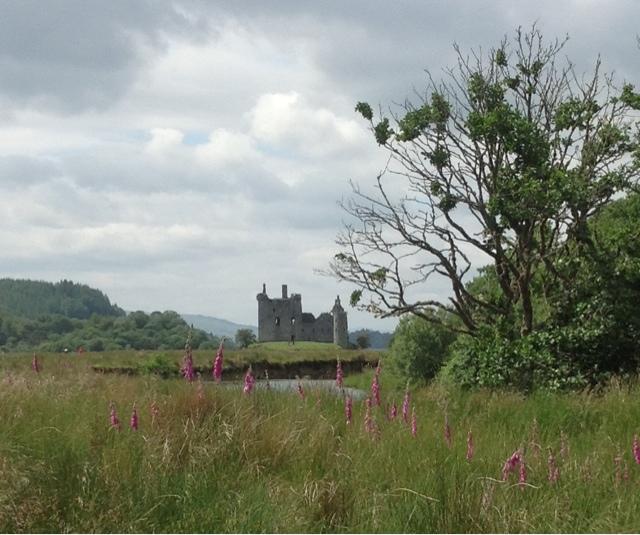 We gathered wool from the gorse around the castle, compliments of many black faced sheep.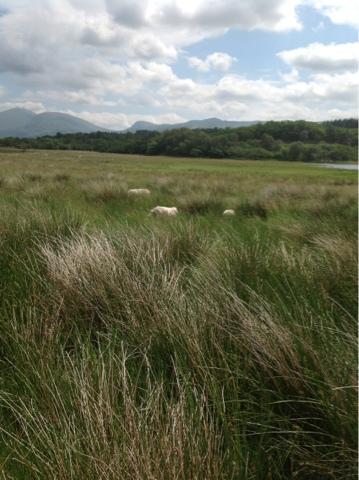 Here is a shot of Oban.  We had fresh, and I mean fresh off the boat fresh, fish and chips in Oban for lunch and walked around the sea side town.