By Susan Duclos
When computer programmer and founder of McAfee, Inc. John McAfee asked "what idiot put this system into place," and said that the Obamacare website was a "hackers wet dream," he was entirely accurate as news reports show that human error caused an unencrypted file to be leaked personal information of 2,400 people to some insurance agent.
Between the glitches, the complete failure of the website that the Obama administration has had years to put in place, causing the whole site to crash and the leaked information just days into the rollout, the obvious concern here is:
If they cannot even run a website, how Earth can they be trusted to run a whole healthcare system?
Obamacare has been a failure since it was passed against the opposition of the majority of Americans.
Passed by the House, which at the time was run by Democrats. The Senate which is controlled by Democrats and signed by Barack Obama, a Democrat.
From delaying implementation of parts because they were unworkable, yet passed that way, to this latest humiliation, it is no wonder Americans have absolutely no confidence in the Obama administration or the government as a whole to be in control of their very lives through healthcare.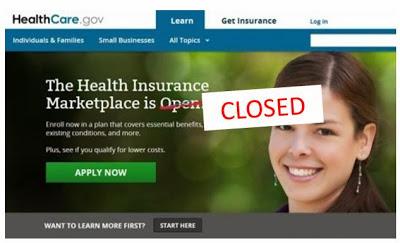 Cross posted from Before It's News