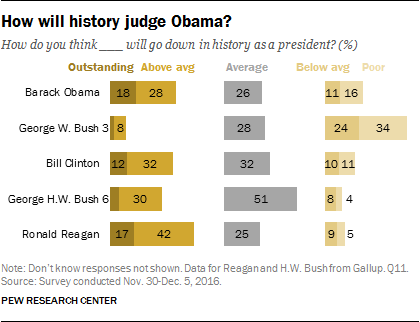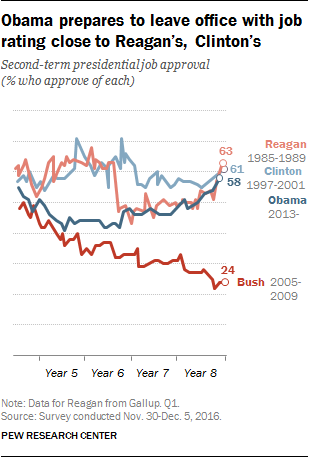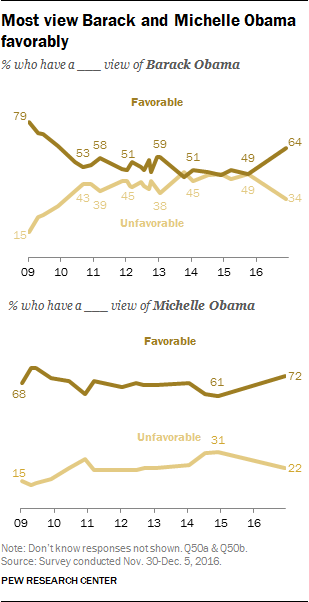 While Trump enters his presidency as the most unpopular of recent presidents, Barack Obama will leave office as one of the most popular. About 46% say he will be viewed as an above average president -- better than Bush II (11%), Clinton (44%), or Bush I (36%). Only 27% think he was a below average president.
He also leaves with a very high job approval rating of 58% -- comparable to Clinton (61%) and Reagan (63%), and much higher than Bush II (24%).
Both Barack and Michelle Obama will leave the White House with a high favorable rating. He has a rating of 64%, and Michelle's is even higher at 72%.
These charts are from a recent Pew Research Center survey -- done between November 30th and December 5th of a random national sample of 1,502 adults, with a margin of error of 2.9 points.