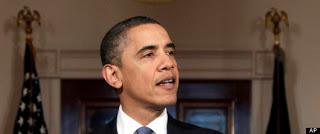 via The Huffington Post
President Barack Obama's election victory on Tuesday may give him the opportunity to deepen his liberal imprint on the U.S. Supreme Court.
A Harvard law graduate who taught constitutional law, Obama, a Democrat, named two liberals to the high court during his first four-year term.
With his re-election, the retirement of one or more justices in the next four years could preserve the present ideological balance or, more significantly, move the bench to the left.
The court's nine justices are selected for life and their appointments can rank among a president's most enduring legacies.
Four are in their 70s. Two - Ruth Bader Ginsburg, 79, and Stephen Breyer, 74 - are liberals. Two - Antonin Scalia and Anthony Kennedy, both 76 - are conservatives. The biggest shake-up would come if either of the last two stepped down.
Chances are good that one of those 76-year-olds will be replaced with a liberal judge.  After that we'll see the changes we've needed for so long.
What's your opinion?  Please leave a comment.