By Susan Duclos
The RT video below explains clearly how a US default could be catastrophic globally, yet Barack Obama's political games and his refusal to negotiate, which is
his publicly stated position
, could lead to just that, America defaulting.
Is Obama's ego so huge and his desire to "win" at all cost so prevalent that he is willing to completely destroy the world because he can not and will not negotiate?
While the GOP continues to take the blame in the media, it is noteworthy that they have passed bills that would fund the government in the House of Representatives. It is the democratically controlled Senate and
Barack Obama
refuse to negotiate on those bills.
Via the video details:
In just 3 days, the US will be forced to make a decision that will affect the entire global economy. If lawmakers don't find a way to re-open the frozen government, and then agree to raise the national debt ceiling, if that happens, the shock would be felt well beyond its own borders. For more on the potential price of this political stalemate in the US and its effect on the global economy, RT is joined by economist Peter Westin.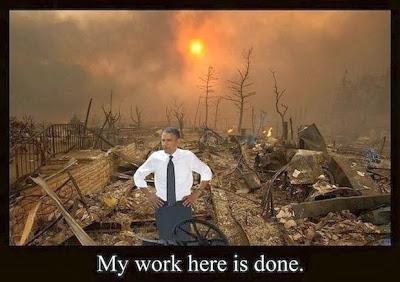 Cross posted at Before It's News