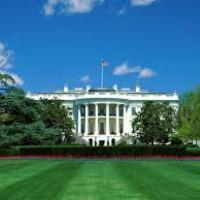 THE WHITE House looks set to finally cut its carbon footprint and energy bills by installing solar panels.
The promise was made by Obama in 2010, two years after he came into administration, however, it has taken some time for the work to go ahead.
According to the 2010 announcement the White House will have between 20 -50 panels installed, providing both hot water and electricity to the White House.
The president follows the likes of Jimmy Carter and George W.Bush.
Carter installed 32 panels in 1979 before they were ripped out by Reagan seven years later, and Bush installed a solar system on a shed in the White House grounds.
A spokesperson from renewable energy comparison site www.theecoexperts.co.uk said: "It is fantastic news that the White House is finally taking this step to cut its energy bills. We hope that this huge move will encourage people and businesses across the world that renewable energy is a sound investment.
"We would like to see the UK administration follow suit and see Downing Street solar panelled. We are very excited about the president's commitment to renewable energy."
Over the last year, solar power generated 0.14% of total US electricity.
An official said: "The White House has begun installing American-made solar panels on the first family's residence as a part of an energy retrofit that will improve the overall energy efficiency of the building.
"The retrofit will include the installation of energy-saving equipment, such as updated building controls and variable speed fans, as well as solar generation. The project will help demonstrate that historic buildings can incorporate solar energy and energy efficiency upgrades."