I'm so tired listening to Romney saying that Obama did nothing in his first term as President. We all know that's not true… just another of Romney's lies.
We know that the Bush Administration (the Republican years that Romney seems to be basing his proposals on) left Obama with many problems and that the President cured many of them: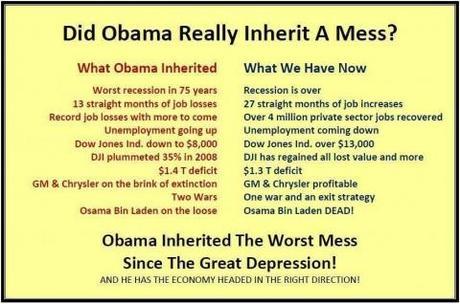 So let's keep this in mind as we watch the last 18 days of this campaign… and make sure we spread the word to our friends who appear to be making up their minds.