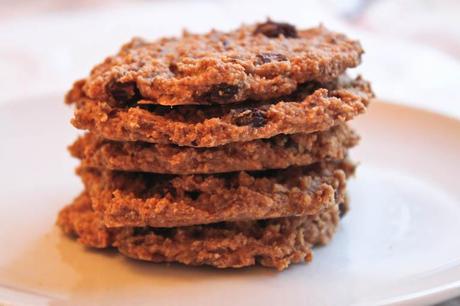 There's nothing like baking in the kitchen with your family.
Something about the warm, sweet aroma of freshly baked goods just has family gatherings written all over it.
A few weeks ago, I embarked with my dad on a baking project: to make the most good-for-you cookies ever, but still have them taste delicious.
After two hours in the kitchen, adventures with a spice grinder, discussions over whether dates are high-glycemic (now you know where my food-nerdiness comes from), and random other discussions about life, we ended up with 20 delectable cookies: perfect for a guilt-free dessert or a filling snack.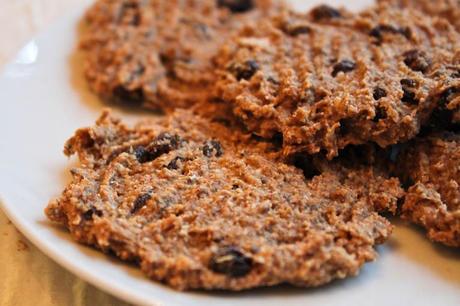 If you can believe it, these cookies don't have any added sugar, but they're still sweet thanks to the dates, coconut, raisins and nut butter.
I realized that these could almost be no-bake cookies if you were ok with a super gooey consistency. When you bake them, they become crispy on the outside and chewy on the inside.
Just be forewarned, this isn't one of my "quick-and-easy-30-minute-recipes." With all of the prep time, this takes about 1-2 hours before you can pop them in the oven, and the baking time is longer than usual too.
But it is totally worth it.
I think you could also shape these into mini-bars, and they'd be the most wonderful little granola bars ever. That's sort of how I saw them – as a mix between a cookie and a granola bar.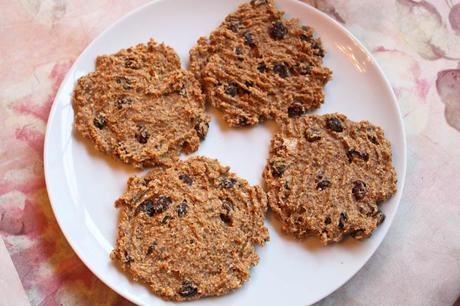 Any way you look at it, the amazing aroma of cinnamon, vanilla, oats and raisins all baking together fills your kitchen and excites your senses before you even take a bite.
It's like having a permanent scented candle going in your house.
Oh and did I mention these cookies have chia seeds (a powerful superfood) in them? You can't taste them at all, but they add a punch of protein, vitamins and fiber, and help the cookies bind together.
The Ingredients (Dry)
2 cups finely ground rolled oats
1/2 cup dried, unsweetened shredded coconut (ground)
1/2 cup currants or raisins
1 Tbsp ground chia seeds
1 Tbsp whole chia seeds
1 tsp cinnamon
The Ingredients (Wet) 
2 Tbsp raw almond butter
1/2 cup dates, chopped and soaked in 1/2 cup water
3/4 cup unsweetened applesauce
1 tsp vanilla
1 Tbsp coconut oil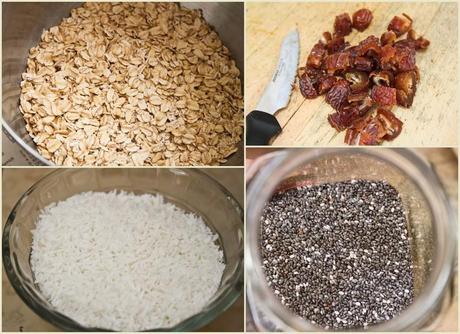 The Directions
Step 1: 
Soak the dates in 1/2 cup water for an hour or more.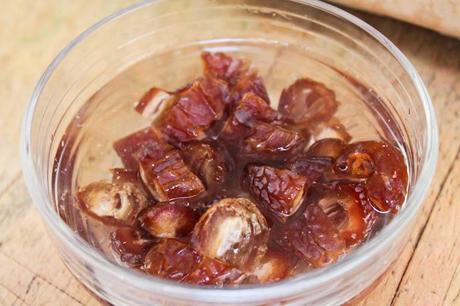 Step 2: 
Grind the oats and unsweetened coconut into a flour using a high powered blender.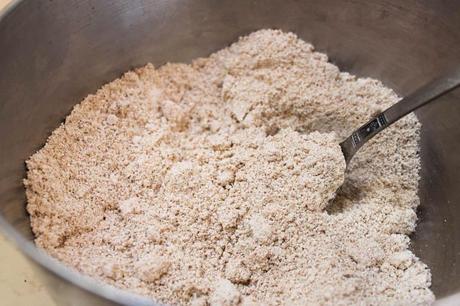 Step 3: 
Grind the chia seeds into a powder using a spice grinder.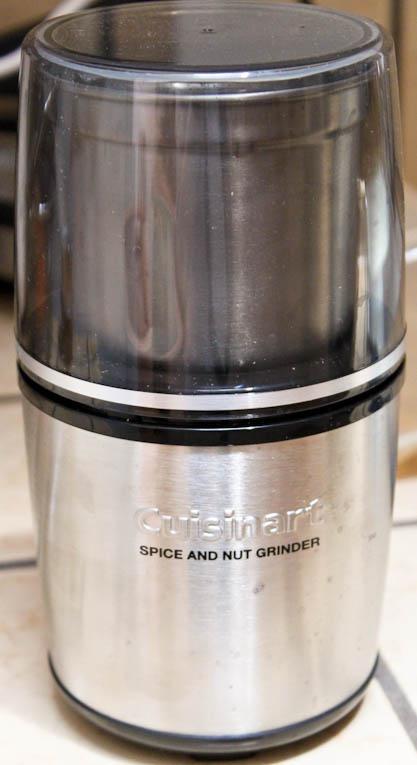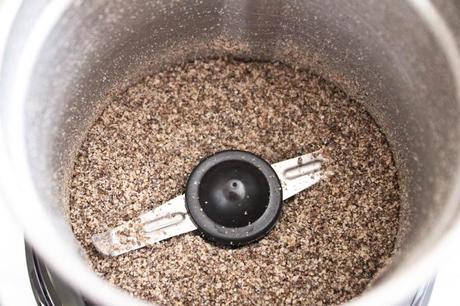 Step 4:
 Combine the dry ingredients in a bowl and set aside.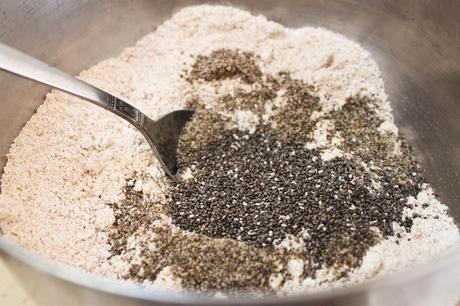 Step 5: 
Place the almond butter, soaked dates (with their soak water), applesauce, vanilla and coconut oil in a food processor or high powered blender (like a Vitamix). Blend until smooth, then add to the dry ingredients and mix well.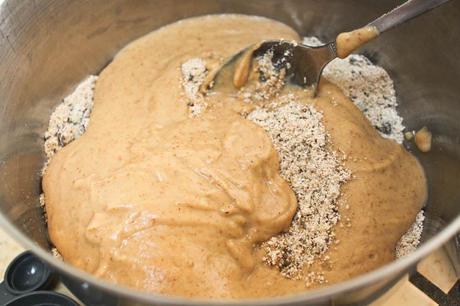 When it's fully combined it will look like this: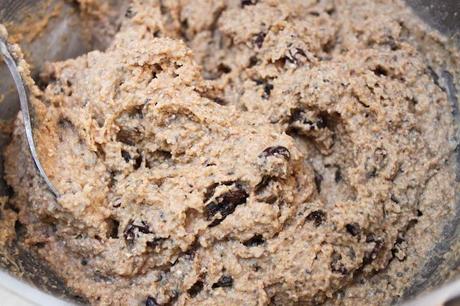 Step 6: 
Form cookies on a baking sheet lightly sprayed with oil or covered with parchment paper (I used parchment paper because the cleanup is way easier!). Use about 1 Tbsp of batter for each cookie, and spread the cookie out on the parchment. The cookies won't spread as they bake so be sure to spread them out into a "cookie shape" using a fork or spoon.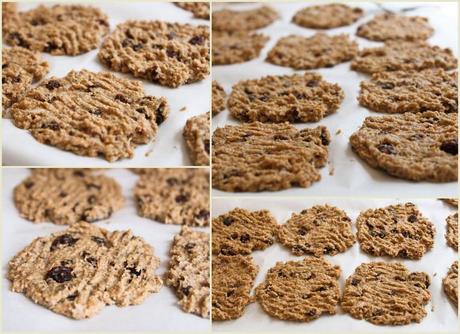 Step 7: 
Bake at very low heat: 200 degrees for 1.5 to 2 hours (mine took 1.5 hours in the oven, but it depends on how hot your oven is). When they're done, they'll be slightly browned and crispy on the outside, like this: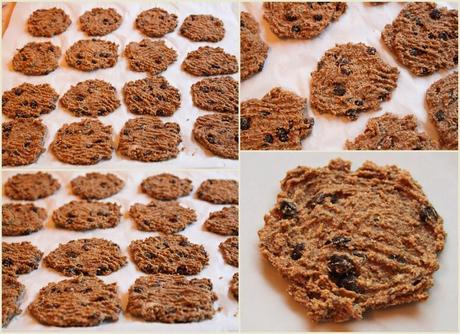 These cookies have a great texture to them.And I love how the fork marks from spreading them out makes them look ridged on top!I see these cookies as an investment because: they take a few hours to make (this is definitely a weekend project), but they also last forever in an airtight container. You end up with so many of them that you can eat them for a couple weeks!They're perfect for a snack, a grab-and-go breakfast, or a guilt-free dessert. You won't eat too many of these in one sitting because they're actually very filling. These are 100% vegan, and if you use gluten-free oats, then these are also 100% gluten free!And they're so cute too.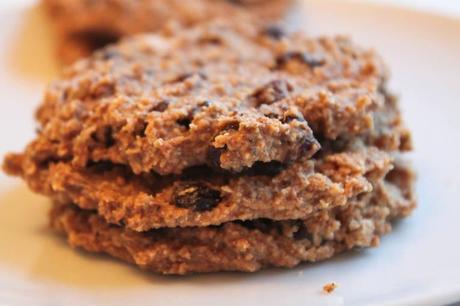 Don't you just want to take a bite?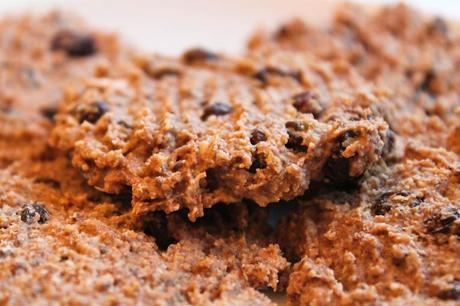 Happy Baking!