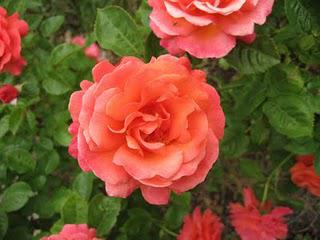 While Oakland, California, may not be on the top of your list as a tourist destination, it has become a second home for me.  On each visit, I discover something new. I had passed the sign that said "Rose Garden" many times on my way to the hardware store, but never stopped.  Finally, on a recent May weekend, I made a point to park and take a stroll and see what was beyond the sign. I found hundreds of flower beds, filled with rose bushes bursting with blooms.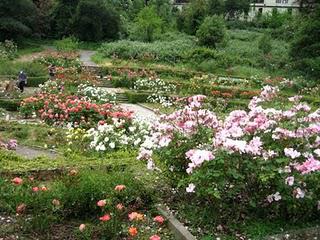 Tucked into a wooded glen in a residential neighborhood of Oakland, California, the Morcom Rose Garden is a refreshing retreat.  Built in the 1930's, it features formal gardens, a pool and fountain, winding paths, and a walkway honoring the Mother of the Year.  (The ceremony is held each year on Mother's Day and honors a woman who has contributed to the community.) As I wandered among the flowers, I felt like I had traveled back in time, when life moved at a slower pace.  Indeed, the garden appears used mainly by local residents.  I saw people walking dogs and babies, sitting on benches drinking coffee and reading the newspaper, or just strolling along the flower beds.  It was calm and peaceful, hidden from the noise of the surrounding city.  The garden is also a haven for wildlife, especially wild turkeys who wander freely along the paths and appear to have the right of way!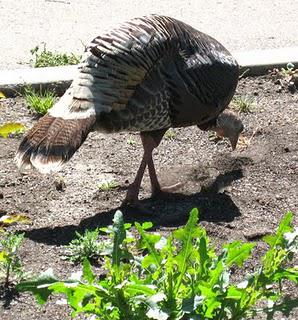 The garden is maintained by the Friends of the Morcom Rose Garden.  At their website you can see an amazing slide show of hundreds of gorgeous roses, with names to match.
Where is it?  The Morcom Rose Garden is located on Jean Street, one block off of Grand Avenue in Oakland, CA.