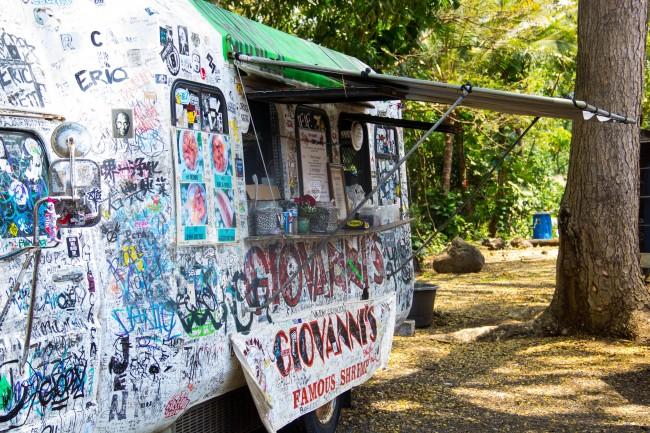 My Mom had only one major requirement for our time in Oahu—visiting some of the food trucks.  The food trucks on Oahu's North Shore are popular not just with the tourists but the local as well. We had been warned that some establishments have a wait of up to thirty minutes to get food during their busiest times. Having done all her research, Mom selected Giovanni's Shrimp Truck, probably the most well-known truck on the island, for our North Shore lunch.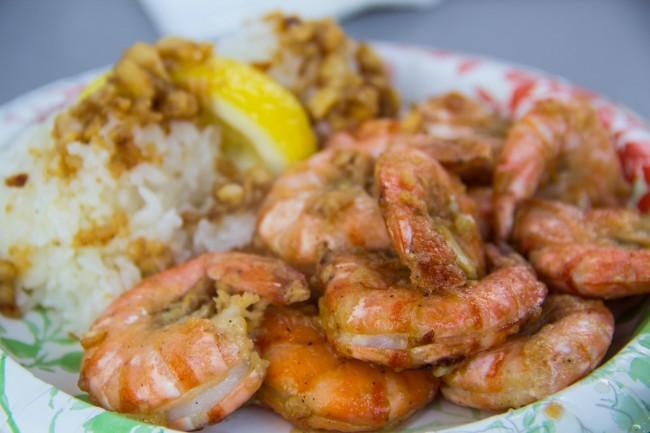 Everyone, except for my rebel Dad of course, opted to try Giovanni's signature dish, the shrimp scampi.  It contains one dozen shrimp marinated in olive oil, fresh garlic, and lemon butter, served with two scoops of rice drizzled with a garlic lemon butter and caramelized chunks of garlic. Basically, it's a heart attack on a plate, with several sides of butter.
I knew before diving into my plate that it was going to be greasy but I seriously underestimated its sheer gluttony of this dish.  My food was literally swimming in a pool of butter, which may sound delicious to some but it was a tad gross for me.  So I spent my time digging out the caramelized garlic nuggets and trying to avoid the melted butter swamp as much as possible. As a seafood loving girl, I do have to give Giovanni's credit for cooking their shrimp in the peel.  While it may be a lot messier to remove the peel, the juicy result makes it oh so worth it.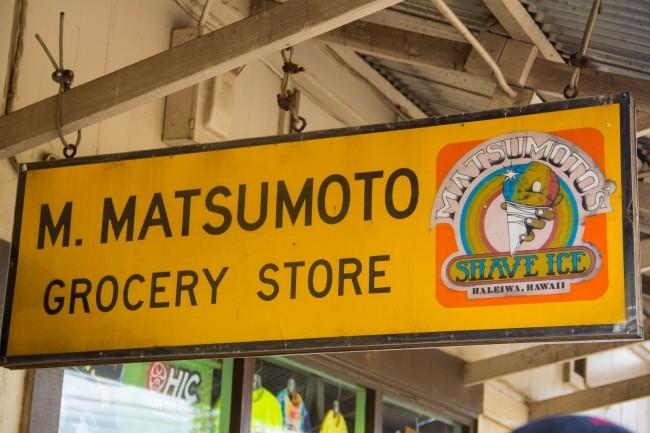 As if we hadn't stuffed ourselves with enough food, we headed over to another North Shore landmark, Masumoto's General Store, to snag some of their famous shaved ice.  The store is so popular that they have a factory line set up just to order the ice.  We've read that lines can wrap all the way out the door and down the block.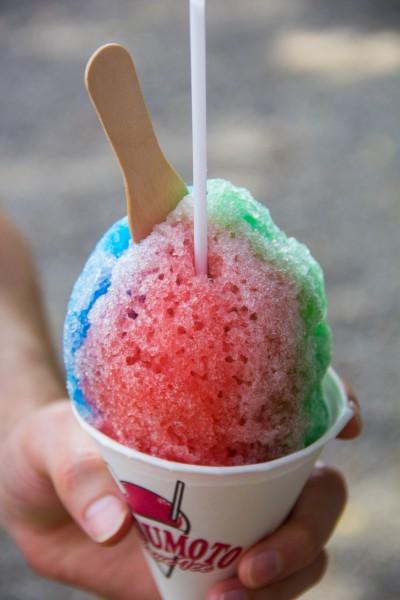 Unfortunately though, I don't think the end result was worth the wait.  Ululani's Shave Ice on Maui blew this shave ice out of the water.  Most of us ended up throwing away our cones of melted ice before we even finished.  I guess Ululani's spoiled us.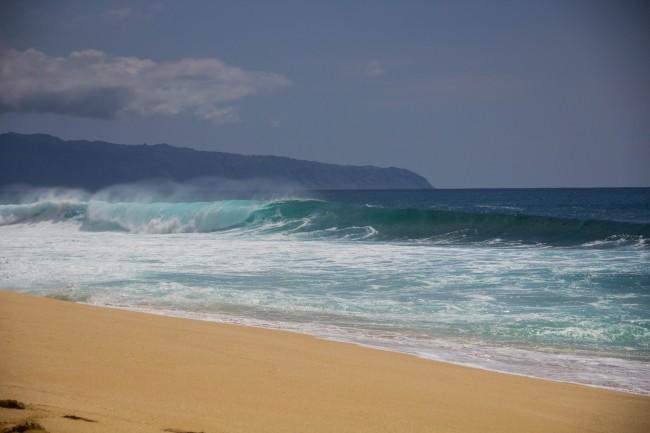 We didn't stop too long to mourn the shave ice debacle because we still had a lot of sights to see and it was getting late.  Our first stop was the world famous Banzai Pipeline, a surfer's paradise.  Every winter, surfers from around the world come to this very beach to surf these rollercoaster sized waves.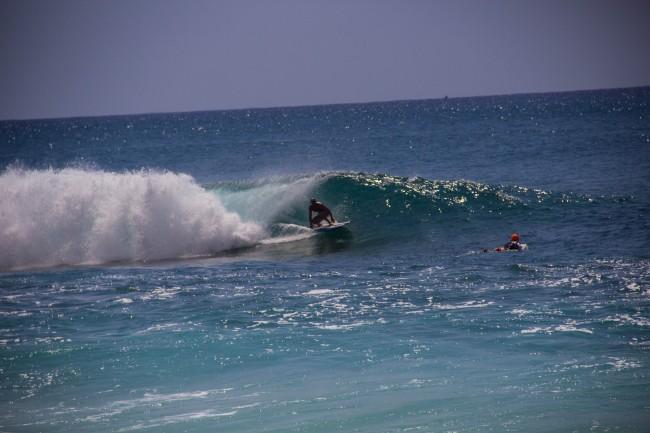 The waves form perfect barrel rolls that seem to call the surfers to ride them.  While the waves may look friendly in this picture, this spot is the most deadly surf spot in the world. The shear force of the waves could even be felt by us measly bystanders sitting on the beach. I held my breath every time I saw a brave soul taking a ride on one of these monstrous waves. I've never been so grateful to have my feet planted firmly on solid ground.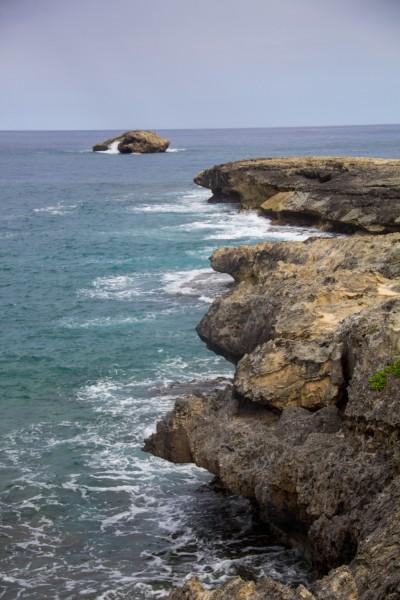 Hoping for a calmer change of scenery, we hopped back in the car and headed to La'ie Point.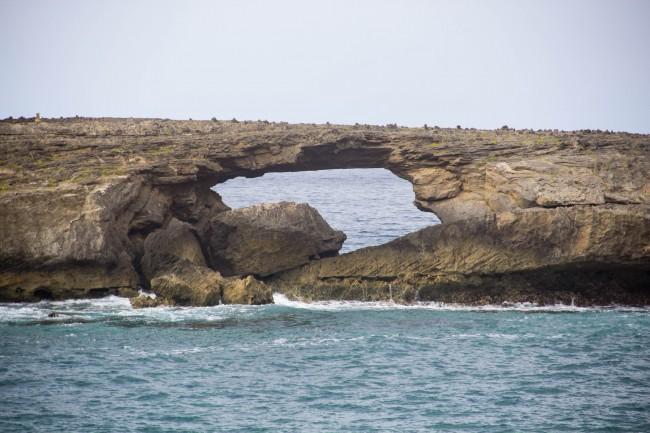 The entire area is made from sandstone with a few islands located offshore. By far the coolest island has to be the one pictured above. This natural sea arch was created on April Fool's Day in 1946 when a tsunami karate chopped a hole right though the center of the island.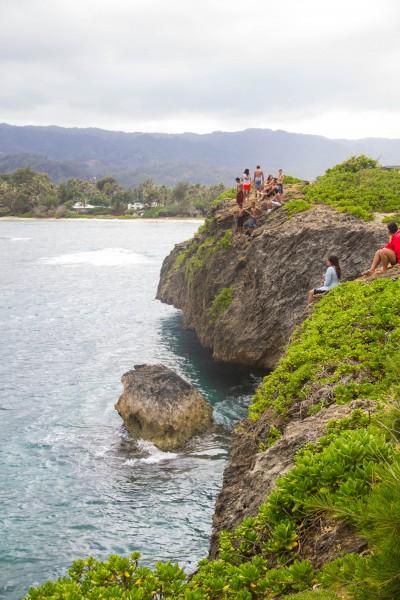 On the other side of the point, a few very brave locals were practicing free diving off the point into the ocean below.  Mr. A was mesmerized, so much so that I thought he might even join in.  I, on the other hand, was terrified that someone was going to get hurt.  The mom in me had to walk away.
As soon as we finished taking some pictures, it started to rain intensely.  We took it as a hint to head on back to the resort.  It had been a long day exploring and we were ready to relax.