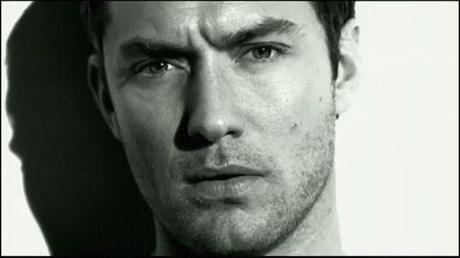 Jude Law. Photo credit: http://www.flickr.com/photos/gifake/5006657524/
Michael Grandage's long stint as artistic director of London's Donmar Warehouse is ending with a bang as stars return for his final season. Previous Donmar alumni, Ruth Wilson and Jude Law, who starred in A Streetcar Named Desire and Hamlet respectively, have returned to head up the cast of Eugene O'Neill's nautical drama, Anna Christie.
Directed by Rob Ashford, Anna Christie is the story of a former prostitute who is reunited with her sailor father after 15 years spent on land. Ruth Wilson plays the title role of Anna Christopherson, with David Hayman as her father Chris (No relation to Kris Kristopherson as Mark Shenton acknowledged in The Stage). Chris sent his daughter to live with relatives in Minnesota believing her to be safe when in reality she was sexually abused and drifted into prostitution. Jude Law assumes the role of Mat Burke, a sailor washed onto Chris's boat during a storm. The chemistry between Mat and Anna creates the focal point of the drama.
First staged in 1921, the play won a Pulitzer Prize the following year and in 1930 was turned into a famous film starring Greta Garbo in her first speaking role. It was most recently performed in 1993 with Natasha Richardson and Liam Neeson in the lead roles, who later married. Anna Christie is rarely staged – so what did the critics think of this production?
"Flawed it may be, but there is a raw vigour and humanity in Anna Christie that few other dramatists can match," said Charles Spencer in The Telegraph.
O'Neill's writing is over the top. "The play itself isn't a masterpiece," complained Henry Hitchings writing at The Evening Standard. "O'Neill's language is overburdened with quirky poetry." Variety agreed with Hitchings, noting that many critics have trouble with "the melodramatic tendencies" of the play. However Michael Billington noted in The Guardian that the director Ashford "discovers the inner intensity of a play that can easily lapse into coarse melodrama."
A breakthrough performance for Law. Critics have almost universally praised Law for his role, suggesting that he has broken out of his comfort zone with this role. "The best performance I've seen him give," wrote Billington in The Guardian. "It's a hulking, brawny performance from Law," gushed The Daily Mail. Many critics were keen to mention Law's physique, something he has previously been defined by: Matt Stenton from The Stage titillated his readers, describing Law as "stripped to the waist, his gleaming, super-buff, lightly furred torso looking like it has come from the pages of Men's Health", adding too that the role was a "dazzling affirmation of his riveting abilities as an actor."
Wilson polarises critics. Paul Taylor, writing in The Independent called Wilson "magnificent in every department", whilst Patrick Marmion at The Daily Mail called her performance "somewhat underwhelming". He opined, "I'd have preferred a brassier broad who could live up to her opening line to the barman: 'Gimme a whiskey, ginger ale on the side — and don't be stingy, baby.'"
Accents a bit bizarre. Henry Hitchings was not a fan of what he called "the leads' bizarre accents", however, other critics weren't put off: "Get past the treacle-thick accents and a laborious opening and this is a polished and powerful production of Eugene O'Neill's wordy play," said Neil Smith at BBC News.
Anna Christie runs from 9 August to 8 October at the Donmar Warehouse, London.
More in Reviews

It's Batman – LIVE!
Rise of the Planet of the Apes
The Sense of An Ending by Julian Barnes