We CAN NOT afford to have the current gas tax of 23.5 cent a gallon increased by another 15 cents.  Prince George's, Carroll, and St. Charles County are already paying some of the highest personal, property, and utility taxes in the state and now Gov. O'Malley, during a news conference at the State House, says he's "certainly considering it."  Well let me tell you what I'm considering…
O'Malley skipped the day in school when the word "cut" was defined.  I appreciate the social programs and the county government workers but something has to go or give.  It's time to reduce, penetrate and divide.  What if we combined the Department of Environment and Maryland Environment Service and consolidated any overlapping agencies and services?  And let's examine the waste, which is where I suspect the real mess lives.  I'm not gunning for government employees because I know that the real workers aren't making that much money.  Please don't let our budget end up like the U.S. budget where GAO reported that Homeland Security and the Department of Defense have all these overlapping agencies/programs but instead of cutting their budgets, we gave them even more funding.  JUST DUMB!!!!
The people of Maryland cannot keep being taxed without seeing any signs of major return.  Schools are NOT excelling, businesses are not being helped, foreclosures are STILL too high.  We are taxed up t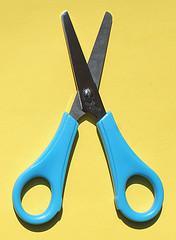 he wazoo on everything from property tax to our sales tax, which is 6%, Virginia's is 5% , DC's is 6%.  What the WHAT?  Why is our sales tax the same as DC's? This new gas tax would, according to O'Malley, help add jobs because infrastructure work would require hiring people or companies to fix roads, etc.  What guarantee do I have that these jobs will go to companies that employ legal, Maryland residents? 

The Maryland Blue Ribbon Commission on Transportation Funding recommended raising $520 million in net new annual funding through a combination of net new bonding and revenues.  I recommend they go back to the drawing board and find another solution that doesn't further tax an already over taxed group of people.

O'Malley: I'm watching you.