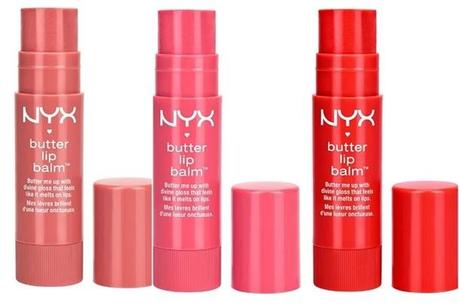 After Butter Gloss NYX has come up with Butter Lip Balm for this Fall 2013.
I have been a fan of NYX Butter Lip Gloss and now I am very eager to give these lip balms a try.
NYX's Buttery Lip Balm that's addictively soft and scrumptious. Perfect for adding a subtle hint of color for a naturally flirtatious pout.
Shades:
Parfait
Marshmallow
Lady Fingers
Red Velvet
Biscotti
Panna Cotta
Macaroon
Strudel
Price: $3.99
Availability:
Now at ULTA.