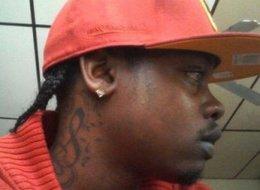 Huffington Post
A New York City police officer has been indicted in the shooting death of 28-year-old Akai Gurley on Tuesday.
A bullet fired by rookie officer Peter Liang killed Gurley inside the darkened stairwell of the Louis Pink housing project in East New York, Brooklyn, on Nov. 20. 
Although New York Police Department Commissioner William Bratton initially characterized the shooting as an "accidental discharge," Brooklyn District Attorney Ken Thompson announced in December that he was convening a grand jury to investigate Gurley's death.
On the night of Nov. 20, Gurley and his girlfriend, 27-year-old Melissa Butler, left Butler's seventh-floor apartment inside the housing project. The pair tried to take the elevator but it wasn't working, so they entered the building's stairwell. The building's superintendent had requested that the New York City Housing Authority fix the lights in the stairwell months earlier, but when Gurley and Butler entered, it was still dark. 
Just as they entered the stairwell, two first-year police officers -- Liang and his partner, Shaun Landau -- entered from the eighth floor. The two cops were conducting a "vertical patrol," in which officers walk the stairs of public housing buildings in an attempt to prevent crime.
According to multiple reports, Liang was carrying his gun in one hand and a flashlight in another, when he opened the door to the stairwell. At that moment, a bullet was fired from Liang's gun, striking Gurley in the chest. Gurley managed to get down two flights of stairs before collapsing on the fifth floor, where a neighbor called 911 and Butler tried to administer first aid. 
Gurley, who had a 2-year-old daughter, was pronounced dead at the hospital. He had been planning to surprise his mother in Florida for Thanksgiving the following weekend.
According to the Daily News report from December, both a commanding officer and an emergency operator frantically tried to reach Liang and Landau after the 911 call, but the two officers didn't respond to the calls for six and a half minutes. During that time, according to the paper, Liang was texting his police union representative.