Each and every design that comes from 1928 Jewelry touches in on our company's overall aesthetic—jewelry that is a bit of then, now and forever. Inspired by vintage jewelry designs and given a modern update with color and silhouette, our pieces become an instant classic to be worn for years to come. They will hit on the current trends but will never be stuck in one season. And since fashion is in a constant cycle of reinventing iconic looks from decades past and bringing them to the modern woman, we think we've got something special going on!
Because we are so focused on vintage inspired jewelry designs, we could not be more thrilled that the trend at large for New York Fashion Week was a retro revamp; ultra-feminine, soft pastel shades and silhouettes that were inspired from the 20's to the 40's to the 60's came down multiple runways for the Spring 2012 collections. This cheery and romantic style is such a nice change from the neutral colors and tailoring we saw last spring, and even a more wearable look from this fall season's bold color blocking and abstract prints.
Normally I am drooling over fall and resort collections, but NYFW last week changed my mind completely! I am looking forward to balmy spring days and hope to have plenty of weddings, rooftop parties and late afternoon outdoor lunches on my calendar just so I can get all dolled up in these fashions. Especially knowing 1928 has some collections coming out at the end of this year and beginning of next that are the completely and utterly perfect accessories to wear with these new spring trends.
So without further ado… highlights from NYFW and a sneak peek at upcoming 1928 Jewelry Collections!!!
Rodarte: Inspired by the masterful color palette and raw beauty of Van Gogh's famous art work, the Mulleavy sisters nailed it with their S/S 2012 collection. All very wearable and all very fresh silhouettes, we would pair any one of these looks with our upcoming Sweet Tarts collection, coming out this December. Full of pastels and art-deco inspired shapes, we're sure you'll have no problem channeling a flirty retro vibe!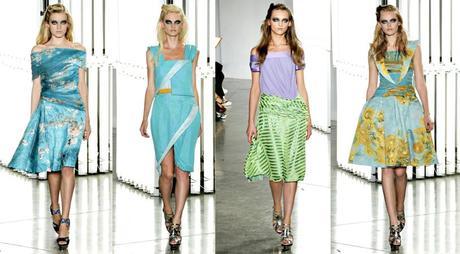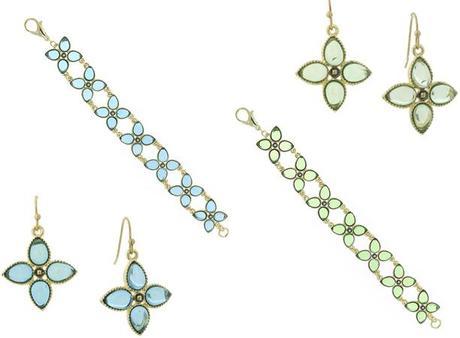 Select styles from the Sweet Tarts Collection to enhance your colorful look.
Ralph Lauren: The designer took a trip back in time and gave us looks straight from the Great Gatsby! Still holding onto the classic Ralph Lauren suiting and sprinkles with florals and feathers, this collection celebrates all things soft and feminine. And can we talk about that pink leather jacket!? To die for!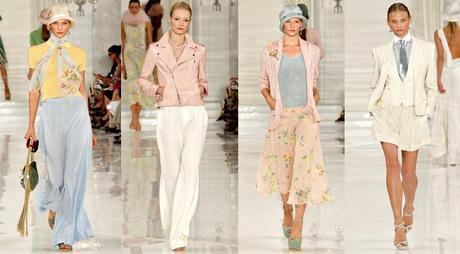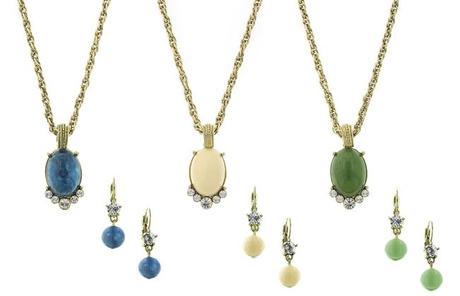 Our Semi Precious collection using rich, heavy cabochon stones for a timeless appeal.
Vera Wang: This runway show was a story of hard and soft that didn't stray too far away from Vera Wang's signature romantic appeal. For this season, Vera softened up stuff shapes with romantic drapes and watercolor prints. The lightest of pastels we saw during NYFW, we prefer to mix these unique looks with some totally vintage designs, like our Morgan's Mixed Metal collection, available this December.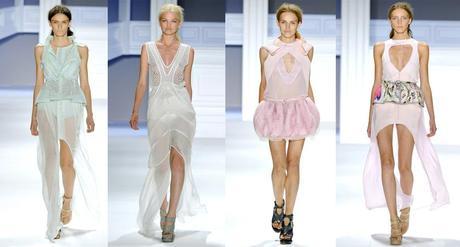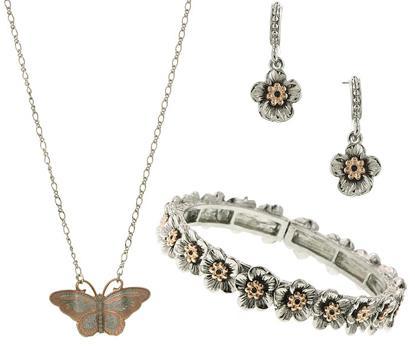 Silver and Rose Gold designs give a true-blue vintage edge for these modern pastel fashions.
Prabal Gurung: This was my absolute FAVORITE collection at NYFW this season. The rising star designer had a serious lavender moment that oozes confidence for the modern day woman. His ethereal shapes and unique floral patterns give us an updated garden party glam. Trust us when we say, you will definitely be wanting purple next spring season, and maybe our pieces from our Spring Brights collection will be just the ones! (available next Spring)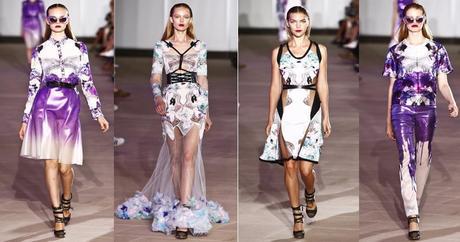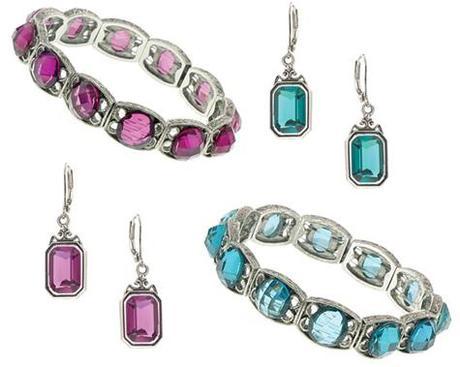 With colors this vibrant, you only need the simplest of pieces which allow for you to mix and match for a doubly dramatic effect.
Jill Stuart: Fashion these days does not come as sugary sweet as the Spring 2012 collection at Jill Stuart! Feminine and frilly and wonderfully bright, Stuart designed doll-like dresses in sweet pastels paired with neutral hues making it easy to transition pieces from this past spring into the next. And with shades like mint, yellow and coral we think many women will channel this collection to create their own retro flair!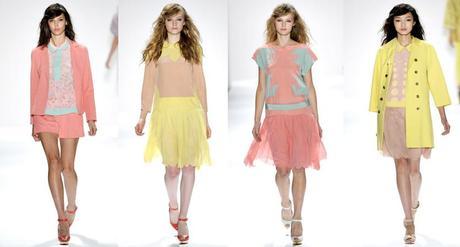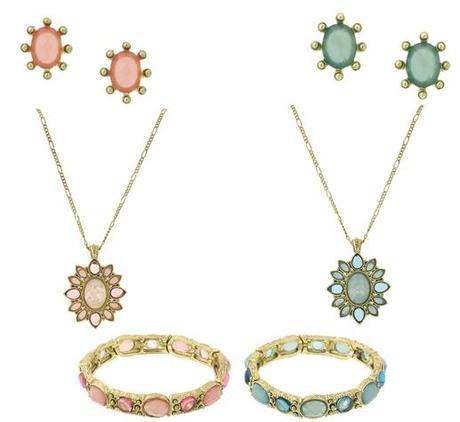 More styles and silhouettes from our right on trend Sweet Tarts collection.
Think you'll be going retro this spring? Or what about picking up some pastels for your closet? If this was not your favorite trend from NYFW- share with us what was! We love to hear what you are looking for so we can have jewelry to match it! 
'