New York Fashion Week has ended recently and even though the main focus is on women's clothes and accessories, men have their share as well. This September, the Big Apple was the host of many amazing fashion shows that showcased the trends for the Spring-Summer 2014 season.
Most collections were quite athletic, some of them more subtle than the others, but the designers have somehow managed to actually find a balance between "too casual" and "dressed up", making the men's fashion world a more diverse and versatile place that, we believe, will encourage more men to take interest in appearance issues.
There seems to be a continuous theme of duality which has been here for a while, where some designers create very narrow-cut clothes while other opt for baggy pants or jackets. These designers feel that we need to return to an age where comfort is our primary focus, while the "well-fit" designers claim that comfort can be found in fitted clothes too. And if you ask us, they are the ones who would be right.
There are a lot of stripes and bold patterns to be seen on the runways of New York, which is a great action and reaction, encouraging men to dive into the world of color and style. We can see a lot of clearly defined colors and patterns.
In terms of cut, the designers have really found their inspiration in classic pieces, giving them a really new, sophisticated edge. And we love that edge. It seems that the spring of 2014 will be a good time to mix patterns and fabrics, and all to your advantage!
One can see a lot of really original suits, classic jackets and outstanding accessories. It seems that the bow tie is going to be a trend in the next season as well, which is fine with us, since we love a bow tie.
It also appears that the bomber jacket was the star of the collections. If you go shopping for one, be sure that  the sleeves do not hang past your upper wrist, and that the piece has a slim silhouette.
There's something for everyone there and we are sure that these collections are a fabulous source of inspiration.
Here are some photos we selected from the shows! Take a look and make your own decisions!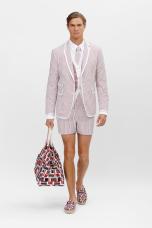 This outfit from Brooks Brothers is great, due to the clear yet refined stripes and calm colors.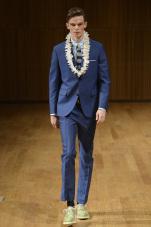 A classic piece broken down with modern accessories. By David Hart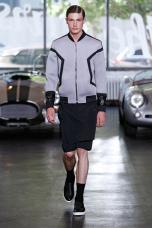 An oversized jacket from General Idea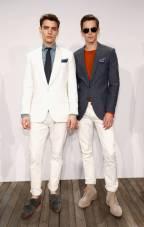 Clear cut by J. Crew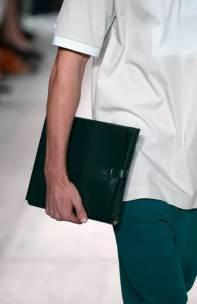 A great bag from Lacoste. Love the color all the way!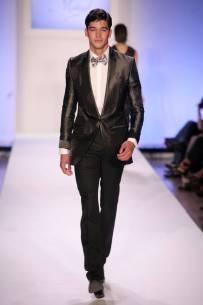 Malan Breton's creation is both modern and formal.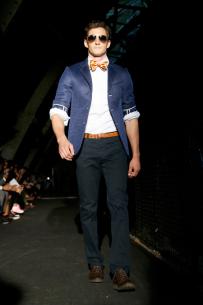 Marlon Gobel's vision speaks about a casual guy on the go.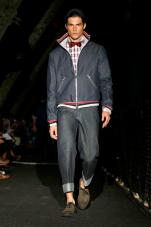 This Marlon Gobel creation gives bow ties a new meaning! And we love the pattern of the shirt as well.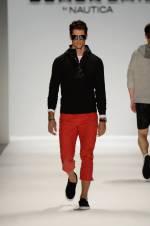 Nautica offers brights red pants and an awesome sweater. Love the cut around the neckline.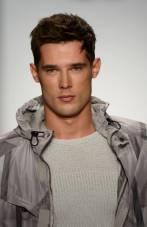 A great way to wear all gray by Nautica.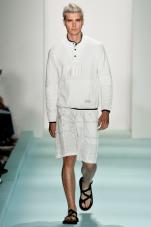 Patrik Ervell proposes many shades of white. (50?)
Ricardo Seco matches his amazing fabrics with great accessories.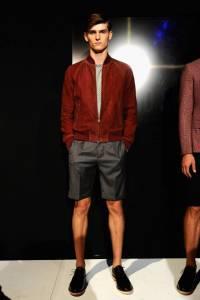 Todd Snyder proposes a classic look brought to modern times.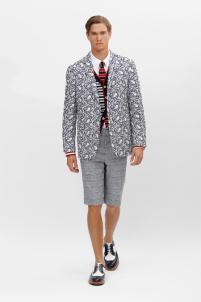 Black Fleece Brooks Brothers-Spring-2014 Love the way they mix the patterns.
Fraquoh and Franchomme
P.S. What did you think? Which other collections would you like to see featured? Share your thoughts in the comments!