These dense, fudgy & nut free chocolate raspberry bliss balls are great for tucking into kids lunchboxes. They are also an easy way to increase protein in the diets of picky eaters.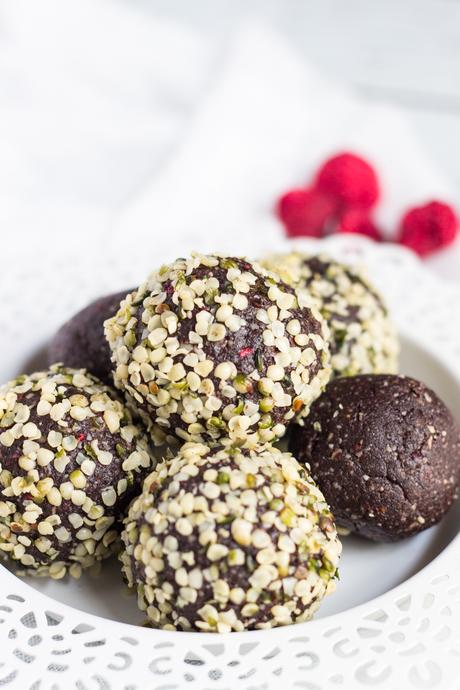 Well, thank goodness that is over! After what seems like an interminable period, The Princess has skipped slumped off to school this week, her bag full of new books, old stationary and a few of these nut free chocolate raspberry bliss balls to keep her going.
Don't misunderstand me; I love my daughter dearly. However two solid months of her company is enough to try even the most patient person. And I am not the most patient person. She worked out early on in the holidays that it was easier on her finances to hang out with me rather than her friends, and no matter how much I tried to shake her so I could get things done, she refused to budge. So you can understand why I have embraced the new school year with feverish enthusiasm.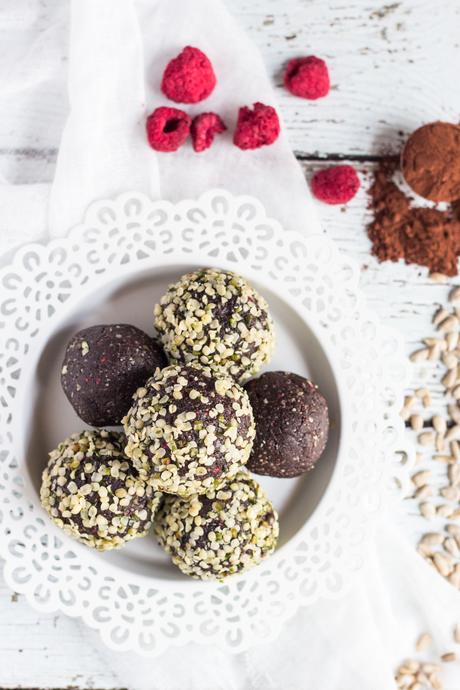 Her return to school means that the responsibility for providing snacks and lunches falls back on my shoulders. The upside to this is that the fridge door will no longer be held open, letting all the cold air pour out, whilst The Princess stands in front of it waiting for a meal to materialise. The downside is that I now need to come up with a variety of healthy snacks to keep her fed. Thankfully the 5-minute Healthy Snacks e-book, which you can purchase here, is crammed with ideas to keep her full. These Nut Free Chocolate Raspberry Bliss Balls are my contribution to the cookbook.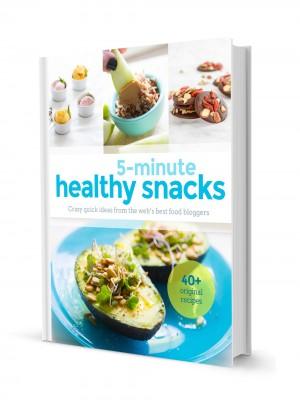 Nuts make a great snack. Packed full of healthy fats, proteins and essential nutrients, you don't need many to feel full, and as such they are often a key ingredient in my bliss ball recipes. However, with so many schools adopting a nut free policy it is handy to have a nut free option as well.
I've used a chocolate protein powder in place of the nuts in these bliss balls. Be aware that not all protein powders are created equal; some are full of fillers and synthetic ingredients. I purchase a vegan protein powder, made from sprouted pulses and legumes, from my local health food shop. If you can't find chocolate powder, use vanilla protein powder instead. The bliss balls will be just as good.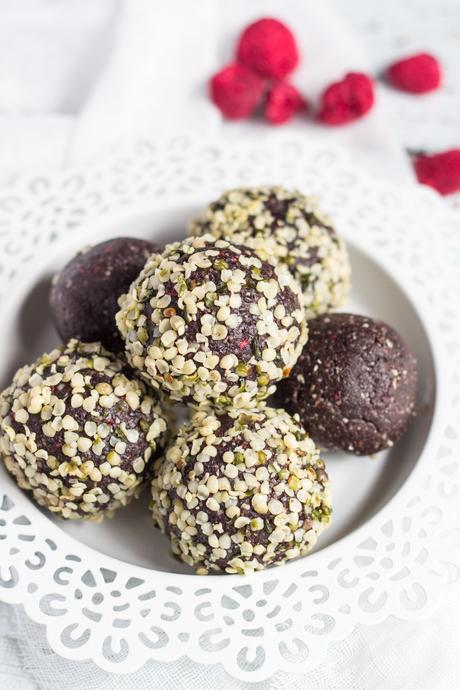 The Princess is, on occasion, genuinely good company. Give me a few weeks and I am sure I will begin to miss her constant presence. Maybe.
Nut Free Chocolate Raspberry Bliss Balls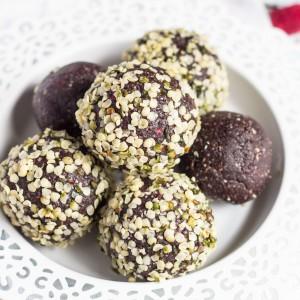 Author: Tania @ The Cook's Pyjamas
12 Medjool dates (about 200g), pitted
150g (1 cup) sunflower seeds
½ cup freeze dried raspberries
(25g) ¼ cup chocolate protein powder*
¼ cup cocoa powder
60g (1/4 cup) coconut butter
Hemp seeds (optional) for coating
Cover the dates with boiling water and set aside.
Place the sunflower seeds in a food processor or blender, and blitz to a fine meal.
Drain the water from the dates.
Add the remaining ingredients (including the dates) to the food processor.
Process briefly, until the dates are pureed and the mixture starts to come together.
Take 2 Tablespoons of mixture and press together to form a firm ball.
Coat the ball in hemp seeds (if desired) and place on a tray.
Repeat with the remaining mixture.
Refrigerate until firm.
* This post contains affiliate links. I will receive a small commission for any purchases made at no expense to you.