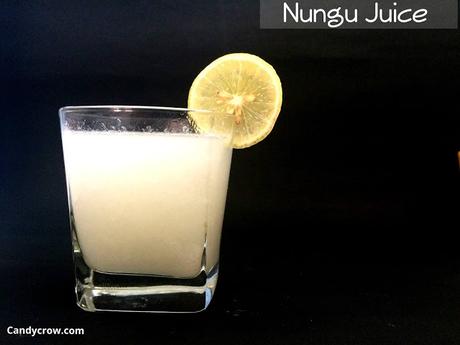 Nungu is a juicy translucent jelly fruit that you will find during summer in South India. It is well known for it's cooling effect. It is filled with goodness of Potassium, Calcium and Vitamin B. Protect yourself from summer heat by consuming this natural body cooling fruit, which is very less in calories.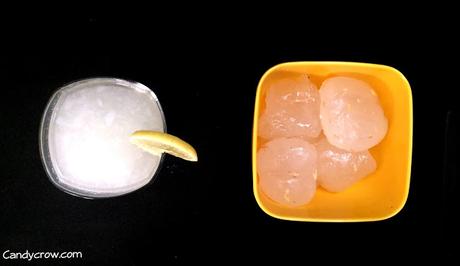 Ingredients:
Nungu: 2
Sugar: 4 tsp
Water: 1 cup
Lemon juice - 2tsp
Serves: 2 cups
Method:
1. Remove the outer covering of the nungu.
2. Add nungu and sugar to a blender and make a coarse paste.
3. Transfer it to glass, now add lemon juice and water to it. Mix well and serve cool.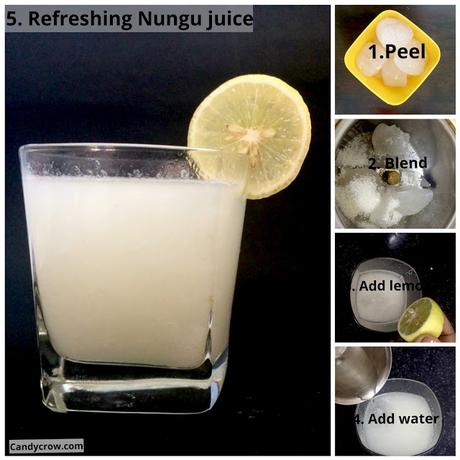 Tips:
* Adjust sugar and lemon according to your taste.
* If you are in a diet replace sugar with honey or palm sugar.
* Adjust the amount of water according to the required consistency.